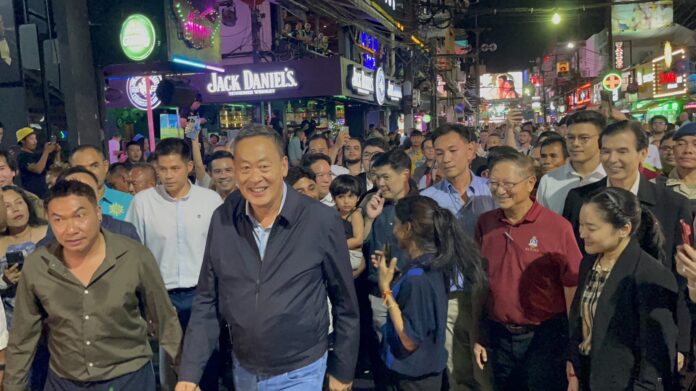 Patong –
The Prime Minister of Thailand Srettha Thavisin visited the Bangla Road in Patong. The reason for visiting Phuket was because of it being the main gate, according to Mr. Thavisin, of the country's international tourism income.
Our previous stories:
Srettha Thavisin, the Prime Ministerial candidate from the Pheu Thai Party, has won the bicameral vote in Thai Parliament to become the country's next prime minister.
Now, for our update:
The 30th Prime Minister of Thailand Srettha Thavisin arrived at the Phuket International Airport on Friday (August 25th) at about 11:00 A.M.. He discussed with executives from the airport about the plans for an airport extension.
On Friday night (August 25th) Prime Minister Srettha visited the Bangla Road in Patong, the HUB of the nightlife tourism and entertainment zone of Phuket.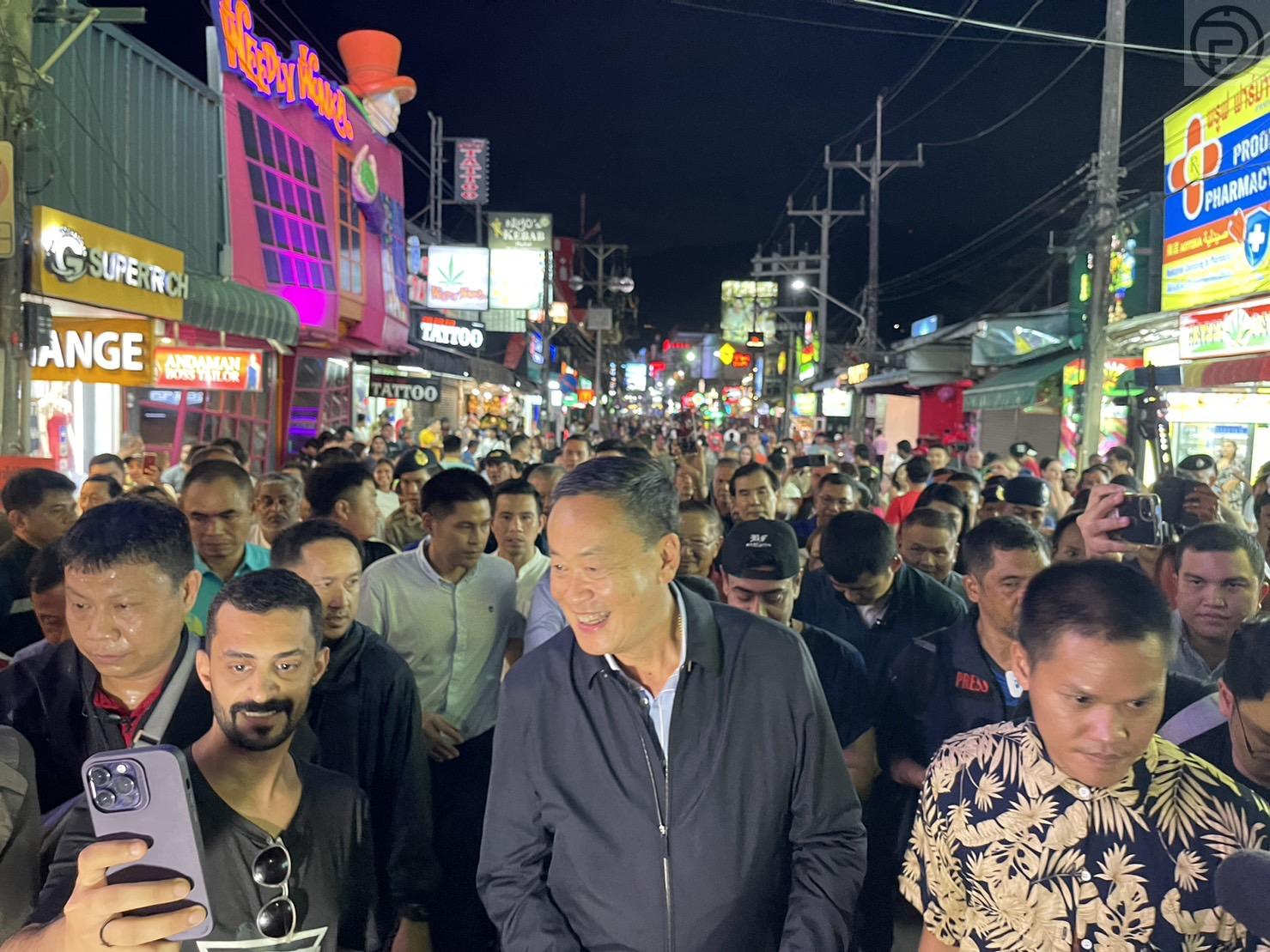 Many Thais and foreigners took selfie photos with him and shouted out loud 'Prime Minister'.
He met with Mr. Weerawit Krueasombat, the president of the Patong Entertainment Business Association and discussed entertainment venue opening times and the possibility of extensions and entertainment zoning on Bangla Road and in the Patong area, with the goal of extending the zone so venues across Patong could open later for tourists. Currently, closing times are legally between midnight and 2:00 A.M. Business owners in the nightlife industry feel this is too early and want the closing times legally extended or removed altogether.
The bar and alcohol sector also wants a long standing law that alcohol cannot be sold between 2:00 P.M. and 5:00 P.M. to be removed entirely, stressing that the over fifty year old law makes no sense and politicians today can't even agree on why the law is there or what purpose it serves other than to frustrate tourists.
PM Srettha also stopped to watch a talented young boy street performer who was singing and dancing.
Reporters asked PM Srettha why he chose to visit Phuket as the first province after becoming Prime Minister and he said, "Because this is the symbol of tourism and is the main gate of the country's tourism income."
On Saturday (August 26th) PM Srettha met with business operators in Phang Nga to discuss wellness tourism in the Andaman provinces before returning to Bangkok in the afternoon.
TPN media notes that no final decisions were made on expanding entertainment venue hours and this would be further discussed in the weeks to come.
Of particular interest is Mr. Thavisin also stated his new government would consider proposals to extend thirty day entry for tourists from some countries to 90 days, which would help boost tourism and be welcomed by many. However, he also expressed concern about proposals to completely exempt countries like India, Russia, and China stating these had some security concerns without clarifying in-depth.