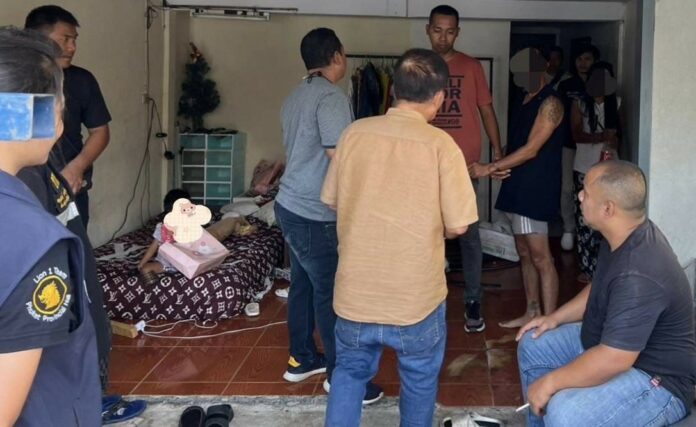 Thalang:
A couple were arrested after an intoxicated father, holding his two-year-old daughter, climbed into another person's home in Thalang.
Our previous story:
A local resident in Soi Uthai called police after an unidentified man aged around 40 climbed up the fence into a stranger's house carrying his two-year-old daughter to reportedly take a shower. The man is a drug addict and always takes other people items without permission and trespasses into other homes, say residents nearby.
Now for the update:
Mr. Nopparit Roongrueng, a village headman of the M.5 village in Sri Soonthorn, told the Phuket Express that a team from the Thalang Police searched the house where the man lives with his wife and their two year old daughter.
They found four methamphetamine pills and a small amount of crystal methamphetamine.
Many items that the couple allegedly stole from other residences nearby were also found.
They were taken to the Thalang Police Station for further legal action. Meanwhile their two year old daughter is being taken care of by other relatives.
Police did not name the suspects and they did not immediately release a statement.