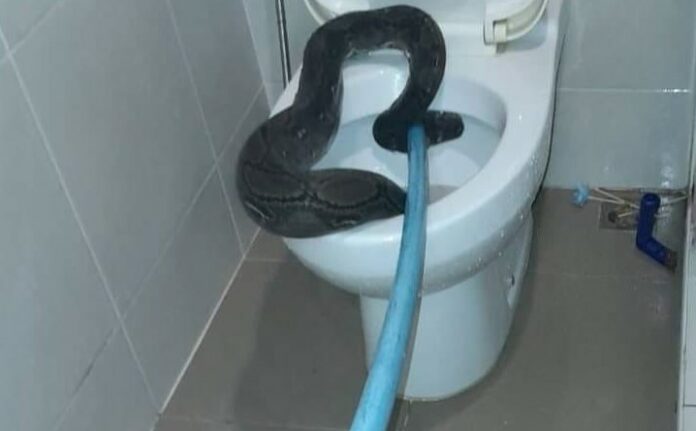 Kathu –
A huge python was pulled out of a toilet at a house in Kathu.
Snake catchers were called to a house at a housing estate in Kathu near a lagoon. They arrived at the house and the python was found curling inside a toilet. The snake catcher used a snake snare to pull out the python and removed it from the toilet.
The house owner, identified only as Ms. Gai, has warned other residents in Kathu to be more careful for snakes especially during the rainy season and places near lagoons.