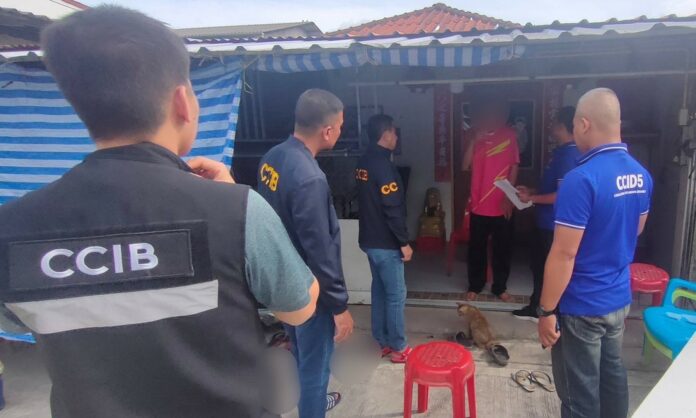 Phuket –
A suspect was arrested in Phuket and admitted to police that he was involved in an investment scam with more than one-million-baht in damages.
Police from the Cyber Crime Investigation Bureau told the Phuket Express that they had received many reports from victims who invested in a Crypto trading platform. A suspect contacted them via Facebook and persuaded them to invest with high benefits via the 'Coinbase Wallet' application. However they were unable to withdraw their money after making their investment. The total cost of damages was more than 1,400,000 million baht.
Police continued their investigation and arrested a suspect identified only as Mr. Tei, 25, at a house in Wichit, Mueang Phuket. The arrest came after the Songkhla Provincial Court issued an arrest warrant for him over fraud and importing false information into online systems. The suspect has admitted the accusation and also told police that he opened a bank account for someone else, known as a horse account, in which he received 800 baht.
The Cyber Crime Police told the Phuket Express they have arrested in total 11 suspects in this scam so far. The Phuket Express notes that fairly recent legislation changes have now made it illegal for people to open bank accounts for others that are used for criminal activity.
Police have consistently warned the Thai public not to open bank accounts for others, especially strangers, as one can now be held legally liable for anything the recipient does with the account.
Similar incident:
A man was arrested in Phuket for opening a bank account, called a horse account, for investment scheme scammers.