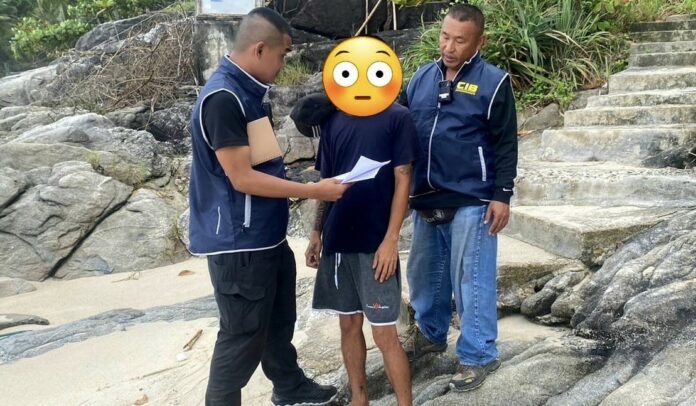 Phuket –
A man was arrested in Phuket for opening a bank account, called a horse account, for investment scheme scammers.
The Phuket Highway Police told the Phuket Express that they arrested Mr. Eakkapon Lieamvinit, 36, at the Freedom Beach in Patong following a tip from law enforcement peers that a wanted suspect was at that location.
The arrest came after the Bangkok North Municipal Court issued an arrest warrant in December of 2022 for Eakkapon over fraud and importing false information into an online system which was involved with illegal investment scams.
Eakkapon told Highway police that he was hired by his Myanmar friend, whose full name he didn't know, to open the bank account and received 2,500 baht. Eakkapon claimed he did not know what his friend would do with his bank account, thinking he was just helping him open a personal account which the man, due to being a foreigner, couldn't open himself.
Eakkapon was taken back to the Dusit Police Station in Bangkok for further legal action.
The Phuket Express notes that fairly recent legislation changes have now made it illegal for people to open bank accounts for others that are used for criminal activity. Police have consistently warned the Thai public not to open bank accounts for others, especially strangers, as one can now be held legally liable for anything the recipient does with the account.