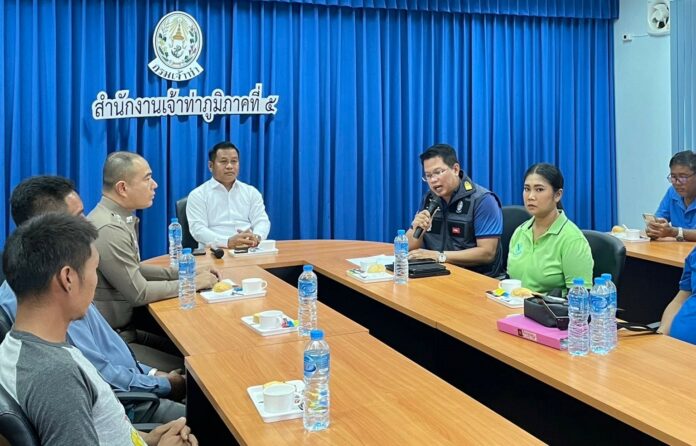 Phuket –
A boat captain has spoken out after two speedboats were caught on a viral video battling high waves while traveling from Phi Phi Island heading to Phuket.
Our previous story:
Two speedboats with 11 and 47 passengers respectively had to battle with high waves while heading back to Phuket.
Now for the update:
One of the two boat captains in the viral video, Mr. Jeerateep Pramongkit, told The Phuket Express that he had already checked the weather before the boat departed from a Phi Phi island pier. At the time, wind and waves were not strong or high. However, on the way to Phuket, there were strong winds and waves. So, he decided to press on to hurry to his final destination.
Mr. Adule Raluekmoon, an official from the Phuket Marine Office, told The Phuket Express that both speedboats' engines were ready to be operated with legal licenses. Both of the captains also have legal driving licenses. However, officials are still investigating if the two boat captains broke any safety rules or not.
If so, their boat driving licenses could be rescinded for up to two years.