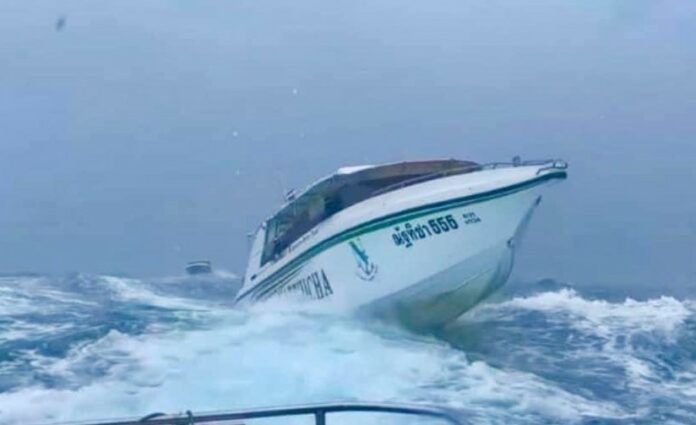 Phuket –
Two speedboats with 11 and 47 passengers respectively had to battle with high waves while heading back to Phuket.
A video clip of the two speedboats battling with high winds and strong waves in the sea between Phi Phi Island in Krabi while going back to Phuket has gone viral on social media this week. The video was recorded by a tour guide on another speedboat in front of them. Some passengers were reportedly not wearing lifejackets.
The Phuket Marine Office Chief Mr. Chayapong Pranit told the Phuket Express that the two speedboats were carrying in total 11 and 47 passengers. Both boat captains, who were not immediately named, are being questioned. Officials are also investigating if the two boat captains broke any safety rules or not. If so, their boat driving licenses could be rescinded for up to two years.