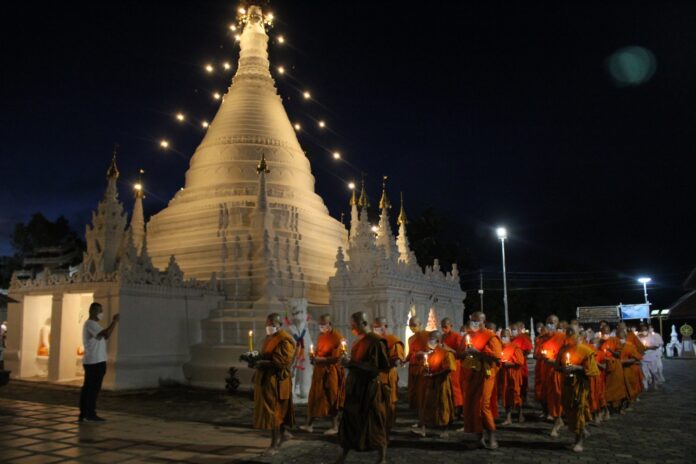 National —
The Thai caretaker Cabinet recently approved an additional public holiday for July 31st.
This approval means that the upcoming weekend, which is already special for most Thai people as it includes the King's Birthday on July 28th and religious holidays on August 1st and 2nd, will now extend into a delightful 6-day holiday period.The holiday is now officially between July 28th and August 2nd. This move is intended to stimulate tourism and domestic consumption, according to the cabinet.
The Thai King's Birthday, celebrated on July 28th, holds immense significance in Thailand as it marks the birth anniversary of His Royal Majesty King Maha Vajiralongkorn, the current monarch.
This special occasion is observed with great reverence, and it offers an opportunity for the Thai people to demonstrate their deep affection and loyalty to the royal family. Festivities include public ceremonies, religious rites, and various acts of charity. For foreigners, you can show your participation by wearing a yellow shirt, the color of the king, to respect the monarchy's enduring role in Thai history and culture.
Meanwhile as for the Asarnha Bucha Day and start of Buddhist Lent, it is annually celebrated this year on August 1st and 2nd, with dates varying each year based on astrological patterns. Also known as Dharma Day, this auspicious occasion commemorates the first sermon delivered by Lord Buddha, known as the "Dhammacakkappavattana Sutta," to his first five disciples after attaining enlightenment.
On this occasion, devout Buddhists visit temples to make merit, participate in candlelit processions around the main chapel, and listen to sermons by monks. The day holds immense spiritual importance as it symbolizes the beginning of Buddha's teachings and the foundation of the Buddhist monastic order (Sangha).
Moreover, on these two particular days, the sale of alcohol will be prohibited. All government offices and main bank branches will also be closed. This includes Thai Immigration.
The original version of this article appeared on our sister website, The Pattaya News, owned by our parent company TPN media.