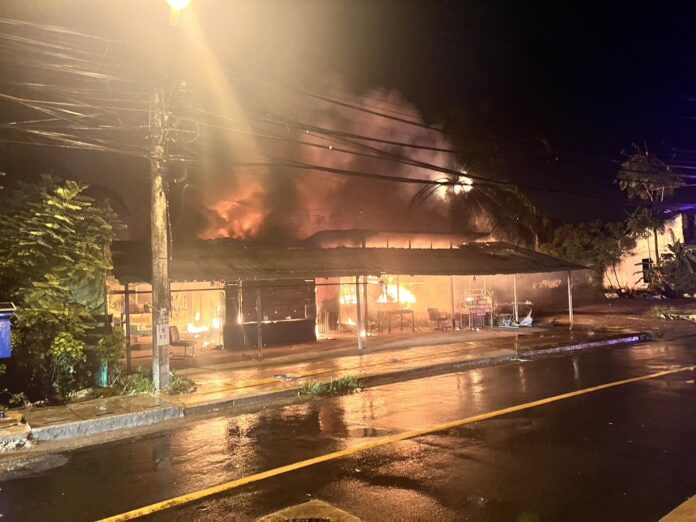 Patong –
A fire gutted a motorbike rental shop and damaged 25 motorbikes to a total of more than three million baht.
Firefighters at the Patong Municipality were notified of the fire at 2:40 A.M. on Wednesday (July 19th) in the early morning at a motorbike rental shop on the Na Nai Road in Patong. Firefighters with five fire engines and the Phuket Express arrived at the scene to find the motorbike rental shop heavily ablaze.
It took about half an hour for firefighters to control the fire because of strong winds. The motorbike rental shop and 25 motorbikes were destroyed. The cost of the damage is estimated to be at least three million baht. A nearby noodle shop was also damaged by the fire. Luckily, no one was at the shop and no injuries were reported.
It is believed that the cause of the fire was an electrical short circuit. However, Forensic Police are investigating to find the exact cause of the fire.