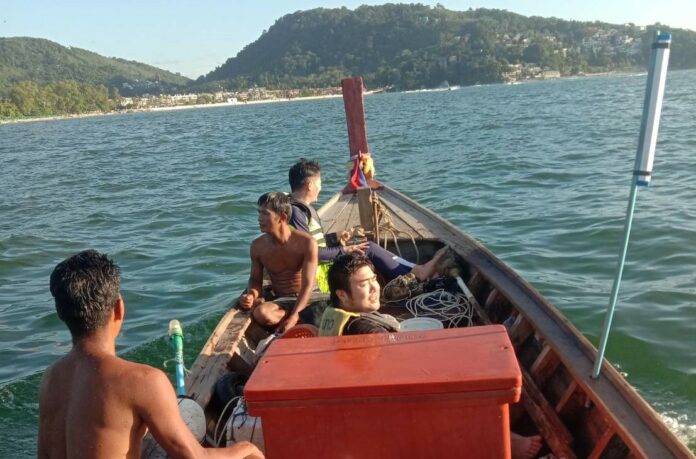 Patong –
A Chinese man has been rescued by local fishermen after a jet-ski accident near Patong Beach.
Mr. Jaruan Yooyen, a local Patong fisherman, told the Phuket Express that on Wednesday (July 12th) at 5:30 P.M. himself and other local fishermen who were on a long-tailed fishing boat rescued an unidentified Chinese man.
The Chinese man was in the sea calling for help near his jet-ski near Patong Beach. He had fallen into the sea after a jet-ski accident. He was not injured and arrived safely on land.
It was unclear what had caused the accident, notes The Phuket Express.