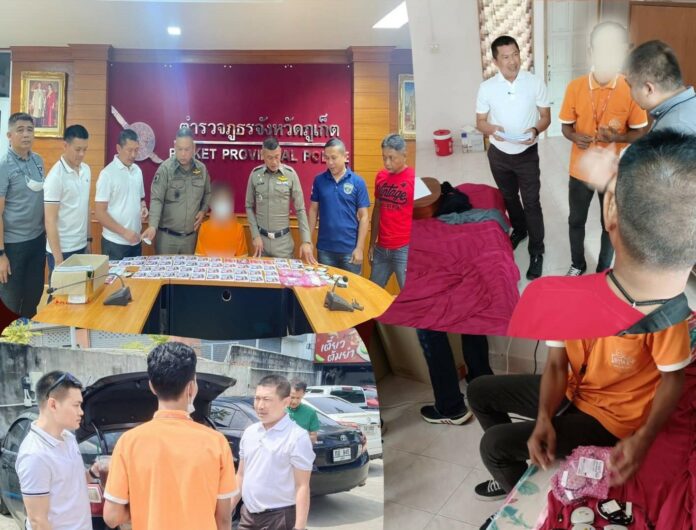 Phuket –
A man was arrested in Phuket Town with 20 ready to use and 27 unregistered and phone SIM cards and 17 ID card readers.
The Phuket City Police told the Phuket Express that on Wednesday (July 5th) they arrested a man identified only as Mr. Sorn, 38, on Chumphon Road near the Phuket City Police Station in Phuket Town.
Seized from him were 20 ready to use phone SIM cards, 27 unregistered phone SIM cards, and 17 ID card readers. He was taken to the Phuket Police Station to face charges of providing or selling registered mobile phone SIM cards to others without proper identification.
Police are continuing their investigation to find out if those SIM cards are being used to do any criminal or illegal actions, for example call center scams.
This happened only one day after this similar arrest:
A 27 year-old woman was arrested in Phuket with 50 registered mobile phone SIM cards.