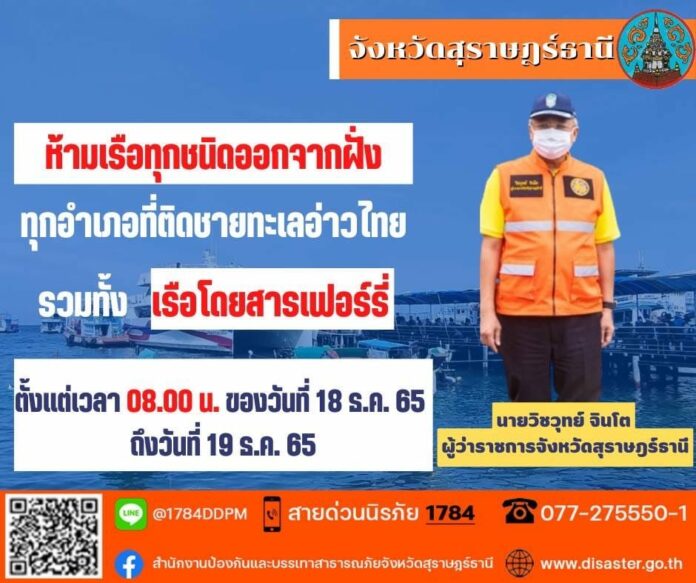 Samui Island, Surat Thani –
Tourists have had to leave Samui Island by plane as boats are being banned from leaving ports.
Related story:
Boats in the southern province have been ordered to remain docked, while ferry services in the Gulf of Thailand have been suspended due to poor weather conditions, according to governor Wichawut Jinto.
Today, (December 19th), the order restricting boats is to remain in effect with no new announcements. There are strong waves of up to four meters in the open sea in the Gulf of Thailand near Samui Island, Pha Ngan Island and Tao Island.
Thais and foreigners on Samui Island have had to change their plans by leaving Samui Island via Bangkok Airways at the Samui International Airport instead of by ferry.
In total 2,400 tourists are leaving Samui Island today and 3,200 tourists are entering Samui Island from 28 flights. All flights are fully booked until the end of this year. Many foreign tourists are visiting Samui Island and Phan Ngan Island for Christmas and the New Year. Most are European tourists.
Red flags have been set up on many beaches on Samui Island. Ferries and all boats are also being banned from leaving ports in Surat Thani.