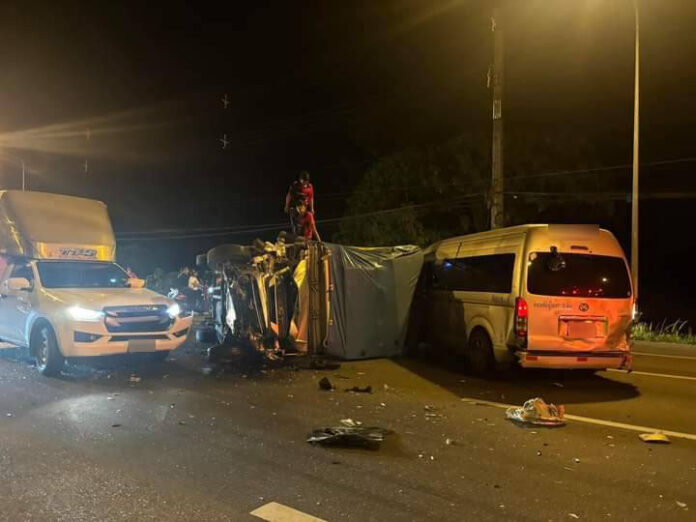 Thalang/News Brief

Seven people have sustained mostly minor injuries after five cars crashed in the Thep Krasattri sub-district.

The Thalang Police were notified of the accident earlier this week overnight on the main Thep Krassattri Road in Mud Dokkhao.
The first responders arrived at the scene to find five damaged cars including a minivan on the road. Seven people had sustained various injuries from the accident and they were taken to a nearby hospital.
Unfortunately, none of the individuals involved in the accident spoke with the press or first responders and Thalang police did not immediately release further information about the accident to the Thai press.
The Thalang Police are continuing their investigation to find the cause of the accident for further legal action. Should further information on this accident become available The Phuket Express will publish an update.