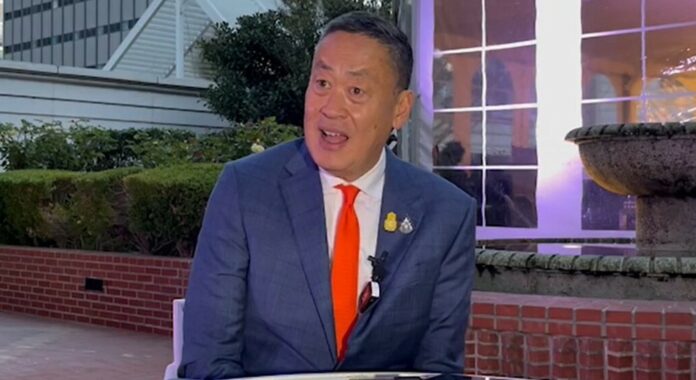 National—
At 5:00 PM (San Francisco local time), on November 13th, 2023, Mr. Srettha Thavisin, the Thai Prime Minister, publicly denied the statement from Ms. Thapanee Kiatphaibool, the Governor of the Tourism Authority of Thailand (TAT), on the Thai government deploying Chinese patrol officers to tourist areas in Thailand.
"Thai police must be solely in charge of patrol duties. Although the Thai police officials exchange crime information with the Chinese police which is believed to provide more confidence to Chinese tourists, it does not mean the Thai government would allow Chinese police on Thai streets.
This is a matter of miscommunication," said the Thai Prime Minister.
Read about the previous statement from Ms. Thapanee Kiatphaibool, the Governor of TAT.
Srettha further added that there were no details on deploying Chinese patrol police in Thailand, however, it was only reported as sharing criminal information on illegal acts from a group of Chinese to Chinese people in Thailand.
Srettha strongly asserted that he had never discussed deploying Chinese forces in Thailand during the diplomatic meeting with the Chinese president. The matter must be clear to all parties, Srettha concluded.
This article originally appeared on our sister website The Pattaya News.