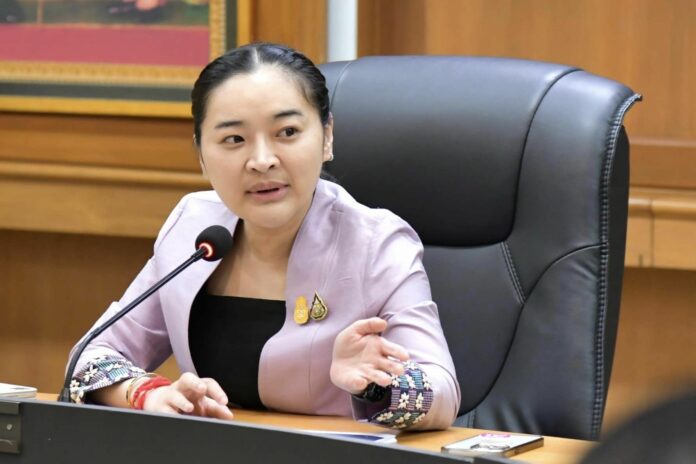 National —
European travelers could potentially soon enjoy 60 days of exploration in Thailand without visa requirements, as reported by the Thai Tourism and Sports Ministry.
Minister Sudawan Wangsuphakijkosol stated on Monday, November 13th, that the tourism ministry is contemplating proposing to the Thai Cabinet to extend the visa exemption period for visitors from 50 European countries from 30 days to 60 days.
The objective is to revitalize Thailand's tourism industry, building upon the currently effective exemption for visitors from China and Kazakhstan.
According to Ms. Sudawan, in the initial stage, the extension will mainly encompass countries in and around Europe, including the UK, Germany, Scandinavian nations, and the Commonwealth of Independent States (CIS), such as Kazakhstan, Uzbekistan, and Turkmenistan.
She explained that European visitors account for about 20% of foreign arrivals to Thailand, and the majority of high-spending visitors originate from this region. Therefore, with the waiver extended, it will encourage these travelers to explore Thailand even more extensively and for a longer duration, she said.
"The Tourism and Sports Ministry and the Tourism Authority of Thailand (TAT) are discussing the extension together," Ms. Sudawan revealed.
Last year, European tourists stayed an average of 18.55 nights per person, spending an average of 66,000 baht per trip. However, during the early period of 2023, their spending surged to over 80,000 baht per trip.
The TAT has established a revenue target of 2.5 billion baht from foreign visitors for the year 2024. Additionally, Thai domestic tourists are expected to contribute another 1 trillion baht to the industry, aiming for a total tourism revenue of 3.5 trillion baht next year.
The original version of this article appeared on our sister website, The Pattaya News, owned by our parent company TPN media.