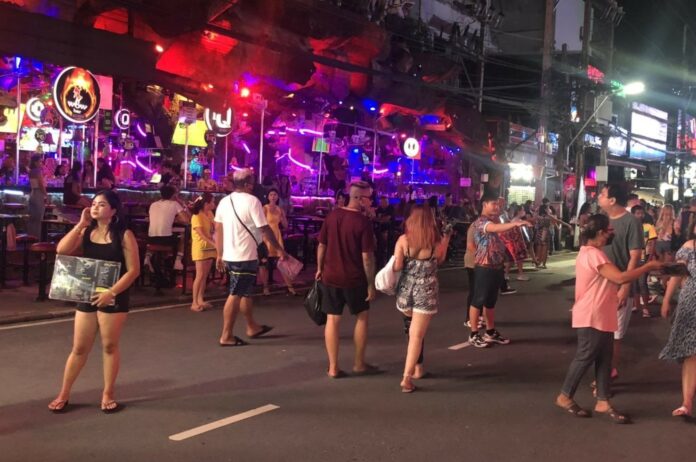 Here is a look at the top NATIONAL Thailand stories, chosen by our Pattaya News/TPN National team, from the last week, Monday, November 6th, 2023, to Sunday, November 12th, 2023.
They are not in any particular level of importance but are listed in the order of date of publication.
Let's get started and see what the top stories were!
Qualified entertainment venues in approved, legal, entertainment zones would be allowed to serve alcoholic beverages until 4AM.
2. Lumpini police officers captured a tuk-tuk driver who allegedly hit British and Indian tourists with a steel wrench in Pathumwan, Bangkok, on November 5th.
He allegedly claimed that the tourists attempted to hurt him and his actions were in self-defense.
3. A prominent escaped prisoner in Nakhon Si Thammarat is still alive after an extended gun battle with Thai police on a mountain range in Trang.
Thai police did not find Sia Pang's body and they believe that he is still alive but may be injured. A massive manhunt is still underway.
4. A truck allegedly carrying extensive amounts of clay sank under the street into an electrical and signal cable tunnel, in Sukhumvit 64/1, Bangkok.
Mr. Chadchart Sittipunt, the Governor of Bangkok stated that trucks shall not carry over 25 tonnes. However the truck was carrying 37 tonnes.
5. Chiang Mai rescue teams received an accident report on a commuter van that had crashed into the roadside on the Chiang Mai – Pai road, Mae Taeng, Chiang Mai. There were two foreign tourist casualties and ten injuries reported.
Rest in Peace to the victims.
That's all for this week, as always thanks for your support!