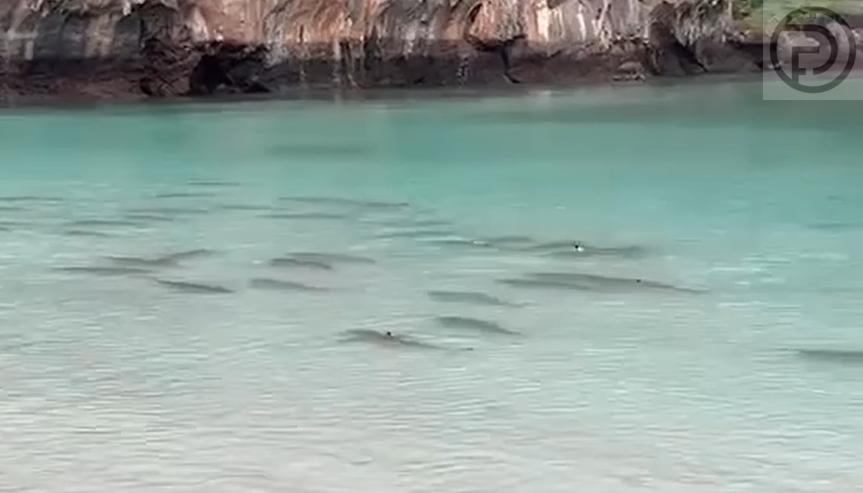 Krabi –
Dozens of Black Tip Reef sharks were found swimming near the beach at the famous Maya Bay in Krabi.
The head of the Hat Noppharat Thara Mu Ko Phi Phi National Park Mr. Yutthpong Damsrisuk told the Phuket Express that this week they found dozens of Blacktip Reef Sharks swimming very close to the beach at Maya Bay.
Maya Bay is a famous island in Krabi and in Thailand. It is also a home to the Blacktip reef shark because the bay is the special model area for research and conservation of the Blacktip reef shark.
Related articles:
The famous Maya Bay in Krabi is now temporarily closing for two months for environmental recovery.
The famous Maya Bay in Krabi reopened for the first day for tourism on Sunday, October 1st, after two months of closure for environmental recovery.