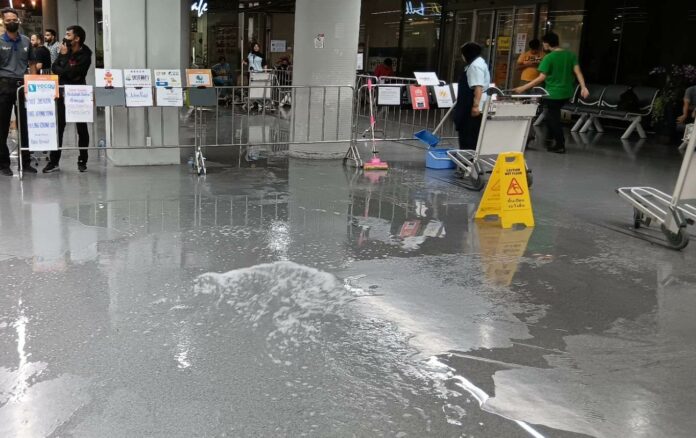 Phuket –
The Phuket International Airport clarified after water leaking from a roof in a domestic terminal caused passengers to slip.
Photos and videos of water leaking inside the domestic terminal with pools of water on the floor went viral on Thai social media on Tuesday (November 7th).
On Wednesday (November 8th) the Phuket International Airport issued an announcement to clarify the incident.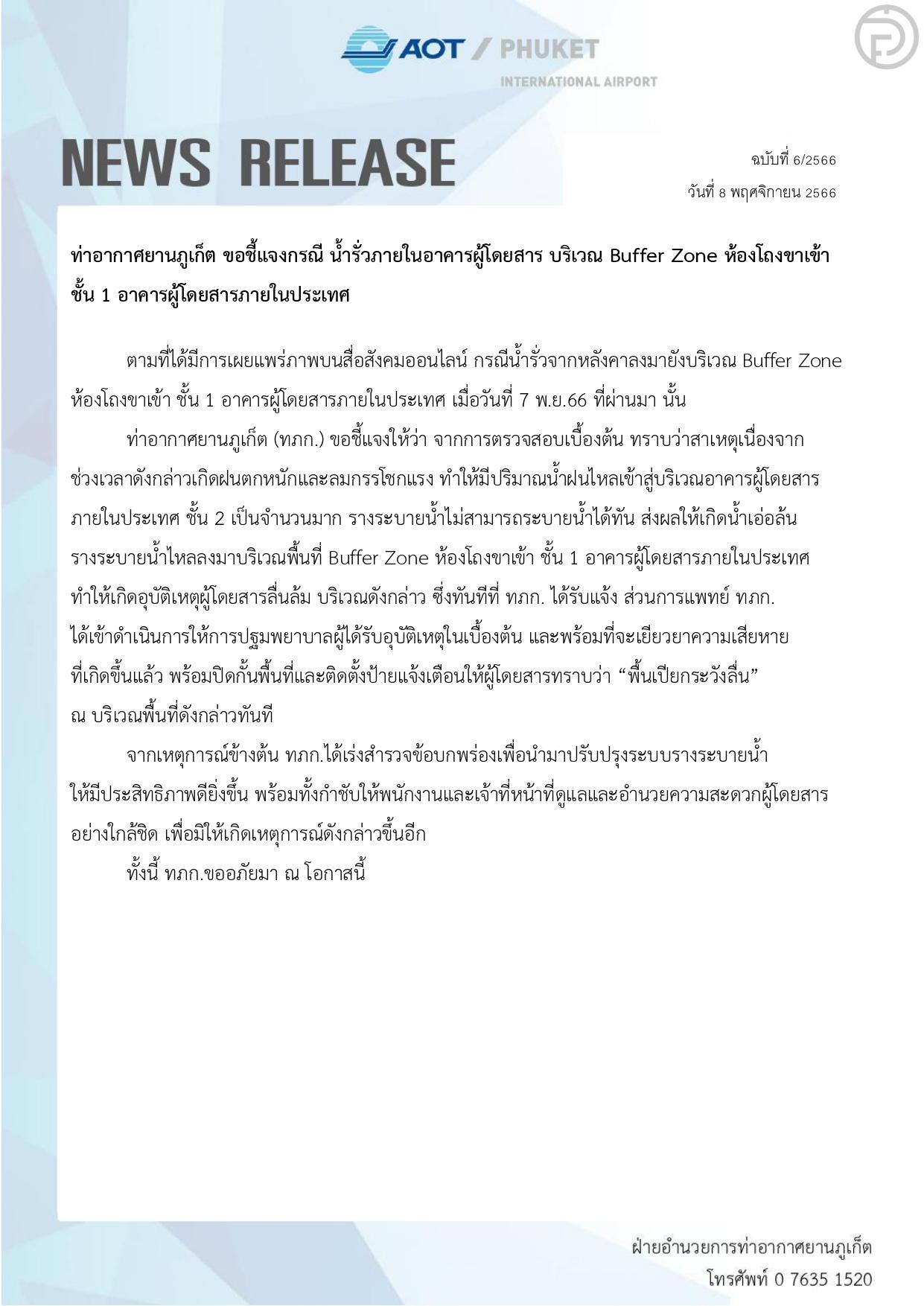 They stated that the water was at the Buffer Zone on the first floor of the domestic terminal. During that time there was heavy rain with strong winds outside. Water drains on the airport roof were unable to release a large capacity of rain water which caused water to leak over the drains and flow down into the terminal.
Some passengers were injured after slipping on the floor. The airport provided medical aid to them and will pay financial compensation for their damages. The wet area was later blocked while the floor was cleaned.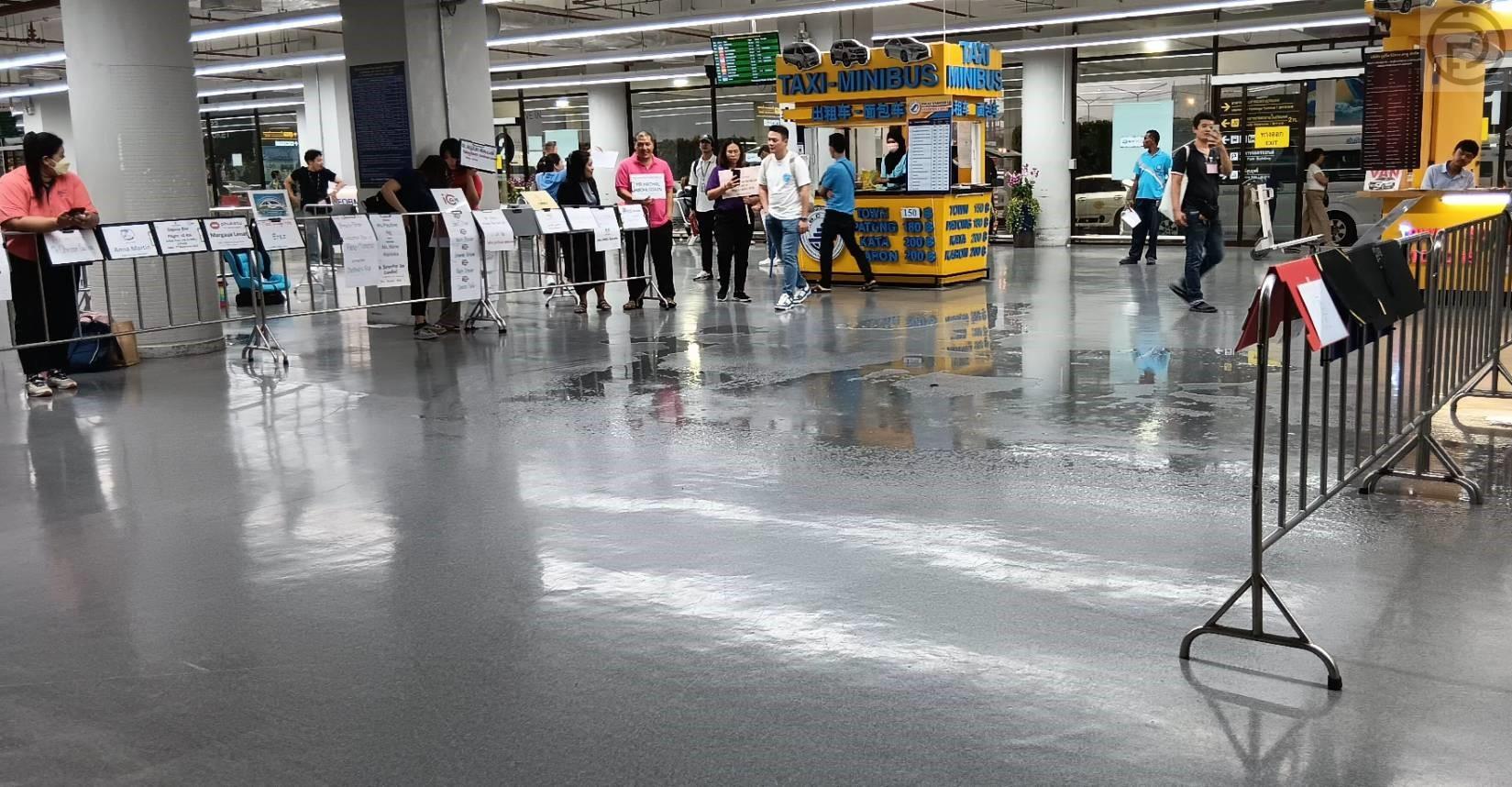 The airport will improve a better water drain system to prevent this kind of incident in the future. They apologized for the inconvenience.
Similar articles:
The Phuket International Airport has clarified over hot temperatures in the terminals after many people have complained.
The air conditioning system inside the Phuket International Airport has been fixed.