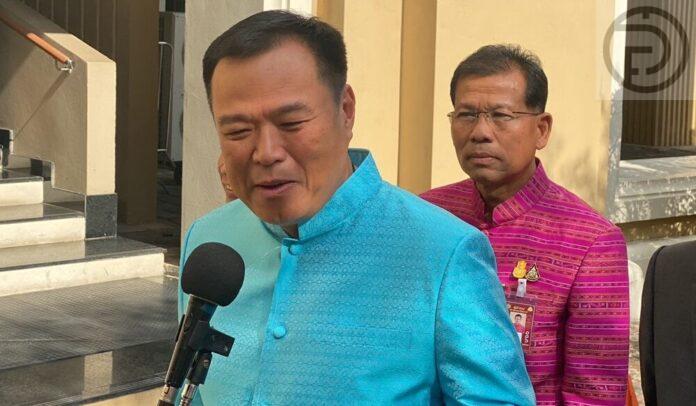 National—
On November 7th, 2023, Mr. Anutin Charnvirakul, the Deputy Prime Minister, clarified to Thai national media about the extension of opening service hours of entertainment districts to 4 AM in four pilot provinces.
At present, the Ministry of Interior is in the process of reviewing and listening to various opinions and complaints from locals and owners of entertainment venues before presenting them to the cabinet, said Anutin.
Anutin apologized for misleading information from the previous statement that the extended-hour services will not cover alcohol sales until 4 AM which is incorrect. He meant to mention service establishments that are similar to entertainment venues that could provide alcoholic beverages until midnight such as late-night restaurants, karaoke, and similar businesses. Qualified entertainment venues in approved, legal, entertainment zones would be allowed to serve alcoholic beverages until 4AM.
Furthermore, entertainment services in hotels in four pilot provinces being Chonburi, Bangkok, Chiang Mai, and Phuket, can provide full services until 4 AM.
Anutin publicly stated that further details on the extended-hour services and related information would later be given by the Director General of the Department of Provincial Administration. However, the policy from the Thai Prime Minister will still be effective on December 15th, 2023.
Meanwhile, the Pattaya Mayor has confirmed that currently legal entertainment zones will participate in the 4AM program effective from December 15th. However, proposals to extend the zones to Jomtien, Naklua, and Easy Pattaya will have to wait until next year.
This article originally appeared on our sister website The Pattaya News.