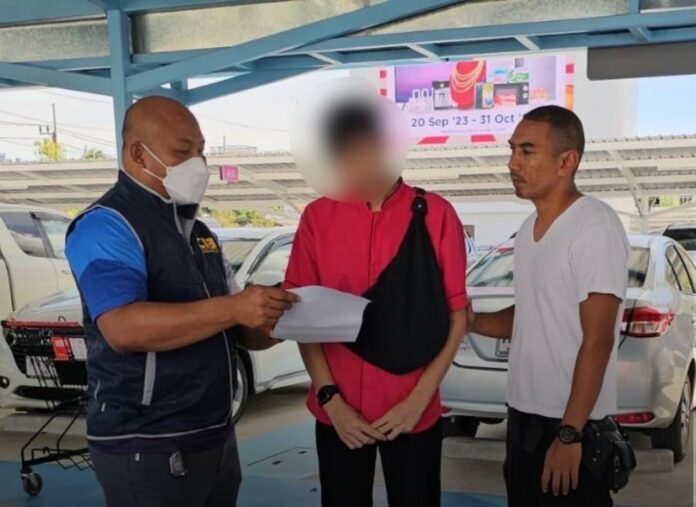 Phuket –
A man was arrested in Phuket after he allegedly sexually assaulted his female colleague in Rayong.
The Central Investigation Bureau (CIB) told the Phuket Express that this week they have arrested a suspect identified only as Mr. Atthanee at a parking area at a department store in Chalong, Mueang Phuket. He is accused of sexually assaulting another person whose age is more than 15-years-old and detaining a person against their will.
A female victim, 27, whose name has been withheld for their privacy, worked at the same place as the suspect. The suspect asked the victim to go out with him for dinner and drink alcohol after work. The suspect then allegedly threatened and forced the victim to go to his room in Rayong.
The suspect then allegedly sexually assaulted the victim but the victim managed to escape from his room. The victim then filed a report to police.
The suspect did not immediately release a statement or plea and remained in police custody as of press time.