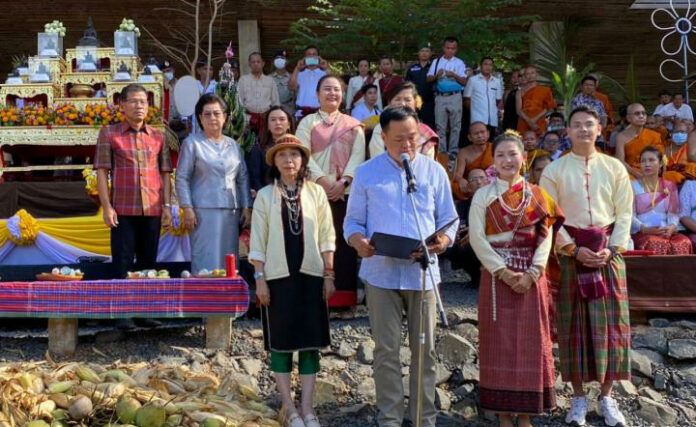 National—
At 2:30 PM, on November 4th, 2023, Mr. Anutin Charnvirakul, the Deputy Prime Minister, stated to Thai national media about a recent announcement on nighttime service hours to 4 AM in entertainment districts during the Kathina ceremony (Buddhist festival) in Surin.
The Thai government will initially permit bars and nightclubs in four provinces, including Chonburi, Phuket, Chiang Mai, and Bangkok, to operate until 4 AM, as announced by Prime Minister Srettha Thavisin on Friday, November 3rd.
Anutin first expressed his thanks to be invited to the ceremony which is to boost tourism and stimulate the economy of locals.
Anutin then added that the new government sees a new opportunity for recovery from the Covid-19 pandemic that decimated the tourism industry in Thailand. The economy and tourism in Thailand are improving and the Thai government is ready to stimulate the economic sectors and support tourism industries.
"Every private sector shall follow the laws, especially, the extension of opening service of entertainment districts to 4 AM, but it does not mean that selling liquor beyond prescribed legal hours: 2 AM. However, the customers may still be inside the venues which is good for products and services other than alcohol. Furthermore, there should be no illicit drugs, no firearms, no services provided to minors under 20 years of age, " said Anutin.
The comments have immediately brought criticism from business owners who asked questions such as what sense does it make to extend business hours but prohibit the sales of their main products, giving analogies on social media such as being able to open a restaurant but not sell food or open a movie theatre without movies.
The comments have also drawn criticism from tourism and entertainment venue associations, stating that extending hours but telling tourists and customers they can't purchase alcohol simply isn't going to work and the extension needs to be consistent and include all products and services sold in a venue.
It remains to be seen if the current standpoint from Anutin will stay when hours are extended, expected to be in mid-December.
The original version of this article appeared on our sister website, The Pattaya News, owned by our parent company TPN media.