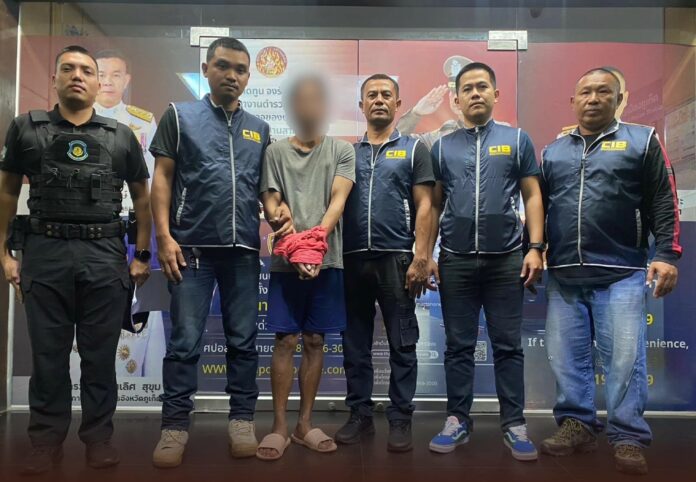 Phuket –
A man was arrested after he allegedly raped his stepdaughter since she was four years old until she was a teenager in Phuket.
The Thai Central Investigation Bureau (CIB) told TPN media that this week they have arrested a suspect identified only as Mr. Chaiwat following an arrest warrant issued from the Phuket Provincial Court in June of 2022. He is being accused of raping a child under 15-years-old.
He allegedly raped his stepdaughter, whose name has been withheld for her privacy and protection, since she was four-years-old and she is now 15-years-old. Chaiwat was with her mother since the victim was very young but when the girl was 10-years-old, her mother was arrested and imprisoned in Phuket for theft, said the CIB.
The victim then stayed with only Chaiwat. He successfully raped her and asked not to tell anyone and continued to rape her many times, said the CIB. When the girl's mother was released from jail, the victim told her that her stepfather raped her but her mother did not initially believe what she said.
The girl then told her teacher at her school before the teacher reported the shocking incident to CIB officers. The girl then finally was freed from her stepfather.
Chaiwat did not immediately release a statement and it was unclear if he had retained the services of attorney. He was taken into custody by the CIB pending further legal action.