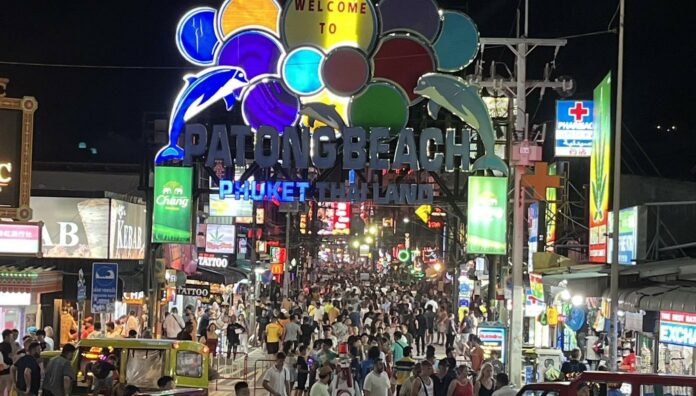 National—
On October 30th, 2023, Mr. Anutin Charnvirakul, the Deputy Prime Minister, revealed to Thai media an extension of the opening hours of entertainment venues in certain tourist locations to stimulate tourism during the high season.
Further discussion by the Thai Cabinet and Ministry of the Interior will be concluded by December 15th, 2023, before being presented to a future cabinet meeting for consideration and approval of the extension of entertainment services. The entertainment districts in certain tourist areas, to be determined, will extend their services to 4:00 AM.
The announcement would be made before the New Year holiday as one of the Thai government policies from Mr. Srettha Thavisin, the Thai Prime Minister.
Anutin added that the rules shall be followed strictly without fail: No DUIs, No firearms, No illicit substances, and No service provided to those under 20 years of age. Cooperation from every sector such as the Royal Thai Police, entertainment venues, and visitors was necessary to create job opportunities and generate income for the local community.
Furthermore, Anutin emphasized the tourist areas in 3 provinces: Chiang Mai, Phuket, and Bangkok as pilot provinces before making new announcements for other areas in the future.
It was unclear if Pattaya, one of the largest nightlife areas in the country, would be potentially left out of the trial as Anutin did not specifically name the popular tourist destination.
However, the final zones, locations, and times are not yet set in stone Anutin stressed, and would be deliberated before December 15th. This means that Pattaya, Koh Samui, Koh Phangan, or other areas could still be included.
The original version of this article appeared on our sister website, The Pattaya News, owned by our parent company TPN media.