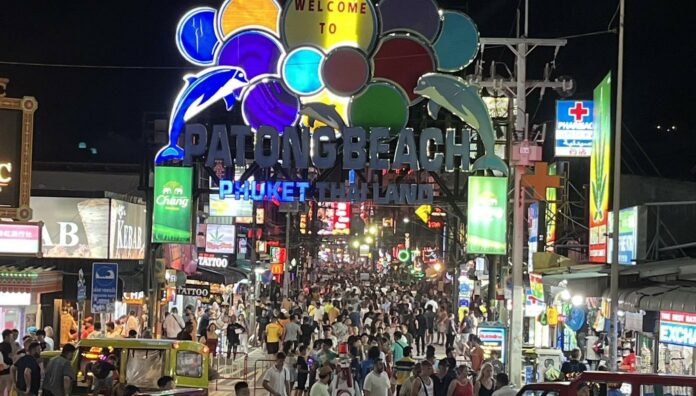 Here is a look at the top NATIONAL Thailand stories, chosen by our Pattaya News/TPN National team, from the last week, Monday, October 23rd, 2023, to Sunday, October 29th, 2023.
They are not in any particular level of importance but are listed in the order of date of publication.
Let's get started and see what the top stories were!
The Thai Ministry of Interior on Wednesday approved the extension of the closing time for nighttime entertainment venues from the original 2 AM to 4 AM.
The actual start dates for the times and areas however are still not clear.
2. The end of Buddhist Lent this year will be on Sunday, October 29th when alcohol sales will be banned nationwide for 24 hours.
The end of Buddhist Lent is one of the five major Buddhist Days which are Makha Bucha, Visakha Bucha, Asarnha Bucha and Khao Pansa (Beginning of Buddhist Lent).
3. Police are hunting for a Thai prisoner who escaped while he was being treated at a hospital in Nakhon Si Thammarat.
The Thai Department of Corrections has increased the amount of a reward from 100,000 baht to 1,000,000 baht for anyone who gives details that lead to the arrest of a prominent escaped prisoner in South Thailand.
The suspect remains at large with a million baht reward outstanding for his capture.
4. On October 25th, 2023, Thai Crime Suppression Division (CSD) officials captured an alleged Swiss fugitive on a criminal court warrant at a house in Mueang, Kalasin.
Switzerland had a request to track down Alfred from a case of illegally producing or distributing stimulants which are often used in bodybuilders, drugs to increase sexual performance, and appetite suppressants.
5. Three people have been pronounced dead at the scene after a jet-ski crashed into a passenger long-tail boat in the Bang Phli district.
All three deaths on the long-tail boat were local people who lived nearby the scene.
That's all for this week, as always thanks for your support!
The original version of this article appeared on our sister website, The TPN National News, owned by our parent company TPN media.