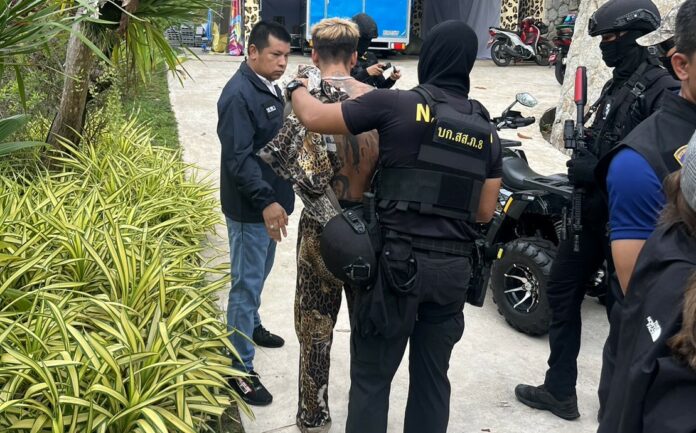 Phuket –
Multiple foreigners have been given a lifetime ban after an incident that saw several Immigration officers injured when the foreigners attempted to stop Immigration officers from serving a search warrant on a property to look for and arrest a wanted Indian national.
Our previous story:
Two Immigration officers were injured after they were attacked by a foreign man while searching for a different wanted Indian man at a villa in Thalang.
Now for the update:
The Phuket Immigration Chief Colonel Tanet Sukchai told the Phuket Express that after the incident at the villa, they have taken legal action against multiple foreigners and withdrawn their permission to stay in Thailand as well as blacklisted them (Lifetime ban from entering the country).
Officers have arrested Mr. NIKHIL ARORA, Indian/Vanuatu national. He had a Thailand Privilege Visa, previously Thailand Elite. He had an arrest warrant from the Phuket Kwaeng Court for allegedly threatening another Indian man. He was the main target of the Immigration operation.
Officers arrested six foreigners in total including Mr. NIKHIL, Indian, for attacking Immigration officials and blocking them from performing their duties.
Three foreigners were also arrested for overstaying their legal visas.
A house owner was charged and fined for not following Immigration law by properly notifying Immigration about the foreigners at the property.
The Phuket Express noted that the Phuket Immigration Officers did not identify who specifically was given a lifetime ban for entering Thailand.