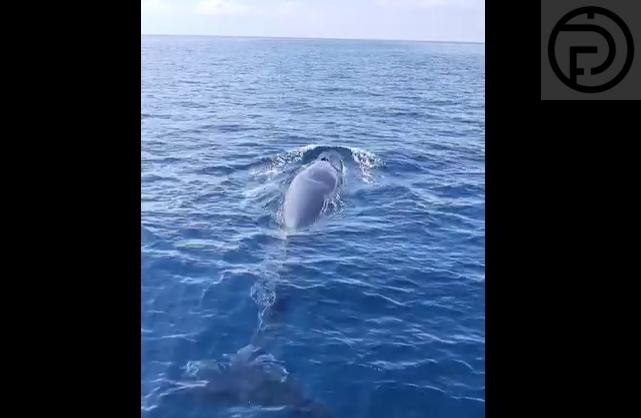 Phang Nga –
An Omura whale was spotted at Surin National Park in the Khura Buri district.
A video clip was posted on Facebook about the whale by Nawa Bintea. A boat was travelling in the Surin National Park area on Thursday (October 26th) when the Omura whale emerged in front of the boat. Staff at Surin National Park said the Omura whale is rarely seen here.
The Omura whale was first discovered by the Japanese scientist Hideo Omura 20 years ago and was then named after him. It is at risk for extinction and is listed as a protected species in Thailand.