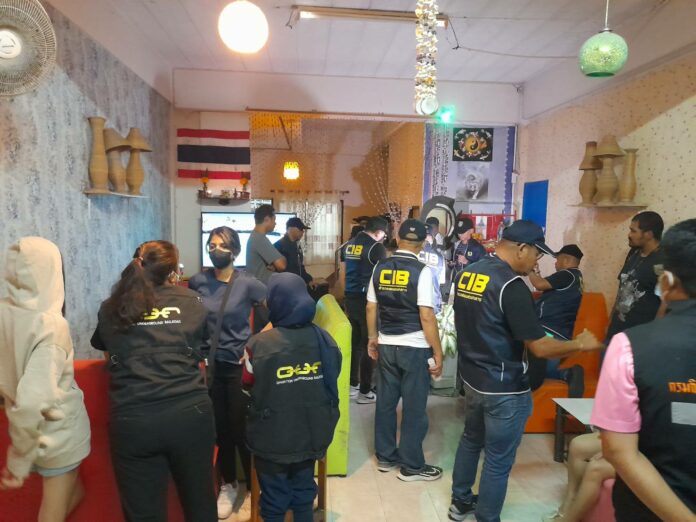 Nakhon Si Thammarat—
On October 24th, 2023, the Anti Trafficking In Persons Division (ATPD) officials and relevant agencies conducted a search on a karaoke store in Thung Song, Nakhon Si Thammarat, for alleged human trafficking.
The police officers captured the alleged owner of the shop who was publicly identified only as Ms. Yardpirun, 38, and pressed charges of Human Trafficking for the Purpose of Exploitation Without Consent, Involving Persons Over Fifteen but Less than Eighteen Years of Age.

The three minor victims were reportedly lured into prostitution and one of them was blood-related to the alleged shop owner.
The police officers stated to the public that Yardpirun posted job recruitments on social media highlighting a special service to customers. The investigative team then was dispatched to disguise themselves as a customer for a drink and the owner then offered a prostitute with a prepared room and condom.
Consequently, after the arrest, Yardpirun reportedly confessed her wrongdoings to the police officers and was escorted to inquiry officers for further legal proceedings.
The original version of this article appeared on our sister website, The Pattaya News, owned by our parent company TPN media.