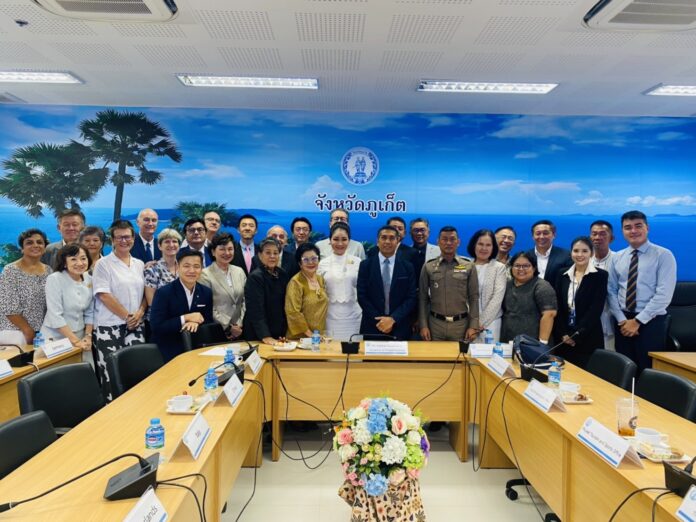 PRESS RELEASE:
Phuket Governor Sophon Suwannarat held a meeting with provincial executives and representatives from 27 consulates. They discussed measures to ensure the safety of international visitors traveling to Thailand during this peak season.
The Thai government's policy emphasizes generating revenue from tourism. As a result, various amenities have been provided to accommodate tourists from all backgrounds and nations. Safety standards have been elevated, including the deployment of advanced AI in public health, disaster response, and road safety.
The police force is also on high alert, overseeing key points such as airports, land checkpoints, and seaports, as well as major tourist beaches. Crime sweep operations and emergency response drills in shopping malls are in place.
Foreign tourists are urged through their respective consulates to strictly follow the law. Additionally, CCTV cameras and drones have been employed for traffic management, linked to the 191 emergency center and the Marine Police Region 3, ensuring security and building confidence for tourists heading to Phuket.
The preceding is a press release from the Thai Government PR Department.