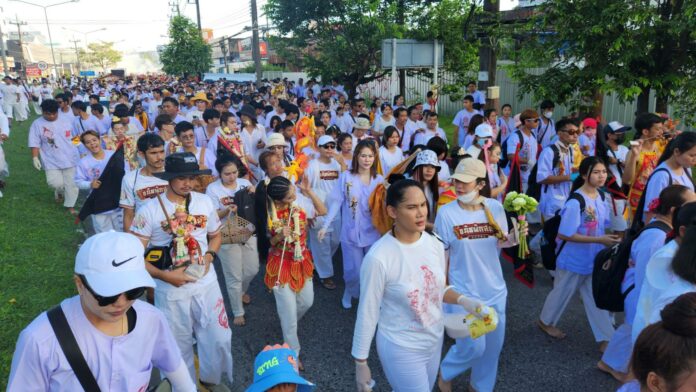 National —
Thailand received 21 million international tourists in the January to October 16th period this year, generating over 882 billion baht in tourism revenue.
In an exact tally, the country recorded 21,019,800 foreign arrivals since the beginning of 2023. These arrivals pumped 882.45 billion baht into the economy, reported Minister of Tourism and Sports Sudawan Wangsuphakijkosol.
Over the past week, there has been an increase in the number of European tourists by 6.71 percent, or an additional 5,227 people, compared to the previous week. This is attributed to the onset of the high travel season, along with airlines beginning to increase the number of flights for tourists from the European region.
As of last week (October 9th – 15th), Thailand saw 470,299 international tourists or about 67,186 per day on average. This represents a 5.56-percent decrease from the previous week.
Ms. Sudawan reported that last week, Malaysian tourists led the way with 74,233 arrivals, marking a 2 percent increase. China followed with 61,094 visitors, but this represented an 18.64 percent decrease. India was next with 30,170 arrivals, showing an 11.32 percent drop. South Korea had 27,264 visitors, marking an 11.31 percent decrease. Lastly, Russia recorded 22,018 arrivals, indicating a 2.88 percent decrease.
Hopefully, the number of Russian tourists will see an uptick as a result of the government's free-visa policy that will begin on November 1st, said the minister.
-=-=-=-=-=-=-=–=-=-=-=-=-=-=-=
Editor's note: Photos show the recent Vegetarian Festival in Phuket, a popular tourist attraction.
This article originally appeared on our sister website The Pattaya News.