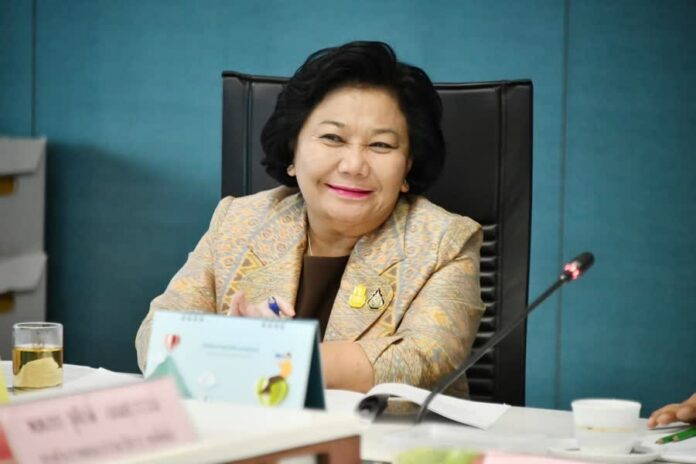 PRESS RELEASE:
In response to circulating rumors, Minister attached to the Prime Minister's Office Puangpet Chunlaiad addressed concerns regarding misleading news centered around Prime Minister Srettha Thavisin.
She highlighted that today's ease of disseminating information via social media allows certain individuals to propagate false narratives without due verification.
Such narratives, she elaborated, are purposefully crafted, as seen during the Prime Minister's recent visit to the People's Republic of China. On this trip, he took part in the third Belt and Road Forum for International Cooperation, connecting with diverse business leaders and investors while solidifying diplomatic ties. However, certain factions misconstrued this visit, further spreading misconceptions.
Minister Puangpet urged the public to exercise discernment before sharing or posting any information online. She stressed the importance of understanding the underlying intentions behind such news and cautioned against being swayed by a handful of individuals.
Concluding her remarks, the Minister vouched for the sincere efforts of Prime Minister Srettha and his team in advancing the nation and elevating the well-being of its citizens.
The preceding is a press release from the Thai Government PR Department.