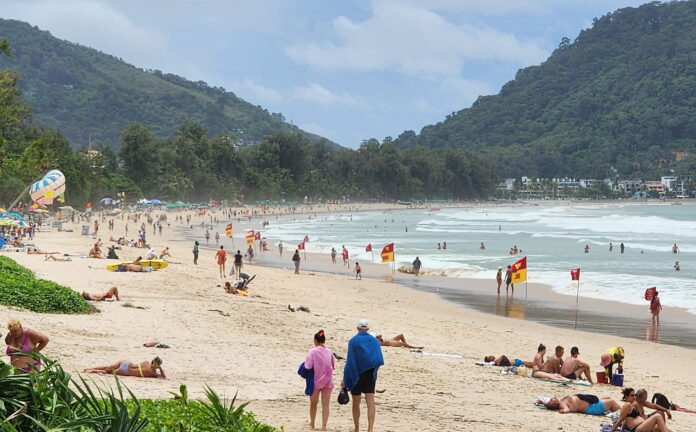 Phuket –
Phuket has generated 370 billion baht from tourism in about eight months, said the president of the Phuket Tourism Association.
The President of the Phuket Tourism Association Mr. Thanet Tantipiriya told Thai Media, "In the past eight months, Phuket has generated about 370 billion baht. The number of tourists is seeing a 40 percent year over year increase when compared with 2019, before Covid-19."
"About 80 percent of hotel rooms have been booked during this upcoming high season especially hotels near beaches. The occupancy rate during the current Vegetarian Festival is about 67 to 74 percent in tourism areas." Thanet added.
"Additionally, there have been many direct flights from Israel to Phuket since the Phuket Sandbox era (A program for quarantine tourists during Covid, in which Israel was one of the first countries to majorly participate). However, the number of Israeli tourists has decreased by about 40 percent after the war broke out with Hamas." Thanet explained.
Thanet also stated that the tourism association in Phuket supports a legal closing time of 4 AM for nightlife venues but stressed that zoning would need to be reviewed and properly applied to balance entertainment zones with residential areas and not disturb people sleeping or working.
Thanet stated that Phuket was a tourism area for everyone and had made the mistake in the past of trying to either focus on just "family friendly" tourists or "party" tourists when in reality both groups enjoyed Phuket but had very different lifestyles and backgrounds. Phuket needed to be able to adapt to both tourism groups without causing any friction between them. This would best benefit Phuket, businesses, and the tourists Thanet concluded.