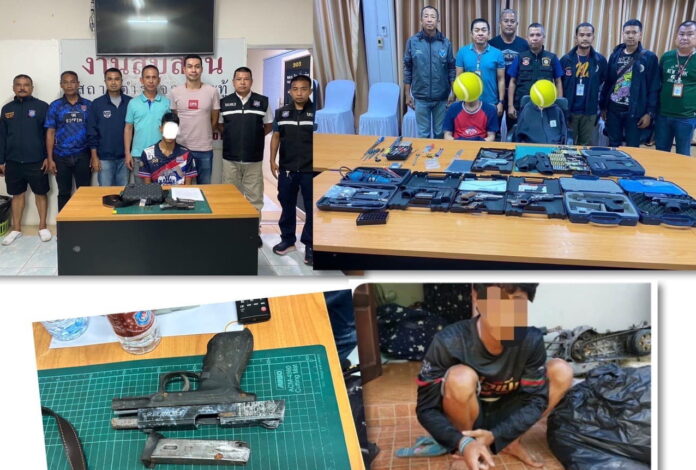 Phuket –
Guns and more than 9,000 methamphetamine pills were seized in one week in a Phuket crime crackdown.
The Phuket Provincial Police told the Phuket Express that from October 8th to October 14th, 2023, they arrested a total of 57 suspects. Of those, 16 are drug crime suspects and six were arrested with illegal guns. In total 9,946 methamphetamine pills were also seized.
Related article:
More than 200,000 methamphetamine pills, 80 kilograms of crystal methamphetamine, and 200 guns were seized in two weeks in an upper Southern Thailand crime crackdown.