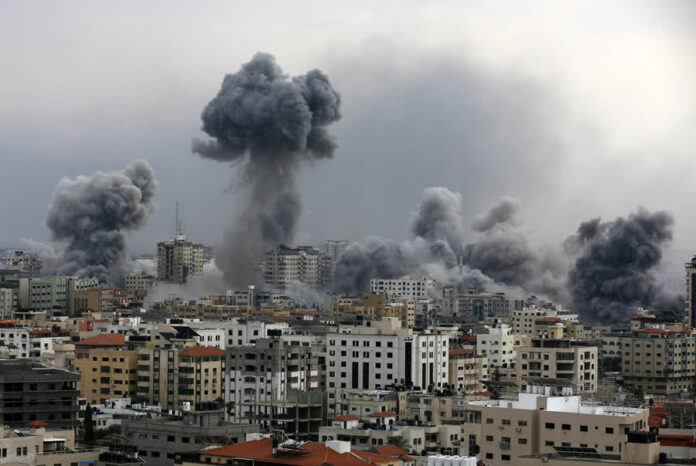 Israel/Thailand-
The crisis emanating from the ongoing Israel-Hamas conflict has struck a raw nerve in the quiet village of Baan Nong Saeng, Thailand.
Natthaporn Onkaew, a 26-year-old farm worker from this serene part of Thailand, sought greener pastures in Israel two years ago, heedless of the brewing storm in the foreign land. The recent hostage situation orchestrated by Hamas militants has now engulfed the young man, leaving his family in an abyss of despair.
His father, Thawatchai Onkaew, had harbored fears about his son's safety from the outset. His plea for Natthaporn to reconsider his decision still echoes through the family's modest dwelling. "I asked him: 'Are you sure that you want to go to this dangerous country where there are conflicts all the time?' But he said it was fine," recounted a visibly shaken Thawatchai.
The grim news reached the Onkaew family when images of the hostages surfaced on social media over the weekend, identifying Natthaporn among the captured. Since then, his parents' attempts to reach him have hit a brick wall. Their last conversation with him was cut short as he was on his way to play soccer with a friend. The pain in his mother, Thongkoon Onkaew's voice, was palpable as she narrated the last interaction.
The heart-wrenching reality has cast a long shadow over the family, who now join many others in a collective plea to the Thai government for intervention. "I want them to release my son … I'm speechless. It's completely dark," Thongkoon implored, her voice quivering with desperation. "Help the hostages as soon as possible. This is the only thing I want to tell the (Thai) government."
Natthaporn's contributions as the family's sole breadwinner have been abruptly halted, leaving them in a precarious financial situation. The monthly remittances he sent home were lifeblood for the family, covering school fees for his 12-year-old sister among other essentials. His absence is a chilling reminder of the volatile situation abroad, as thousands of Thai workers now contemplate returning home from Israel.
The Thai government, while in talks with Israeli authorities, admits to being in the dark regarding the hostages' conditions. The rising death toll has sent shockwaves through the community, as the government scrambles to ensure the safety of its citizens. This incident sheds light on the broader plight of migrant workers from Thailand and the Philippines, who form a significant part of the workforce in Israel's agricultural and healthcare sectors respectively.
As the conflict rages on, the desperate cries of the Onkaew family resonate with many others, transcending borders and beckoning the conscience of the international community to act swiftly.