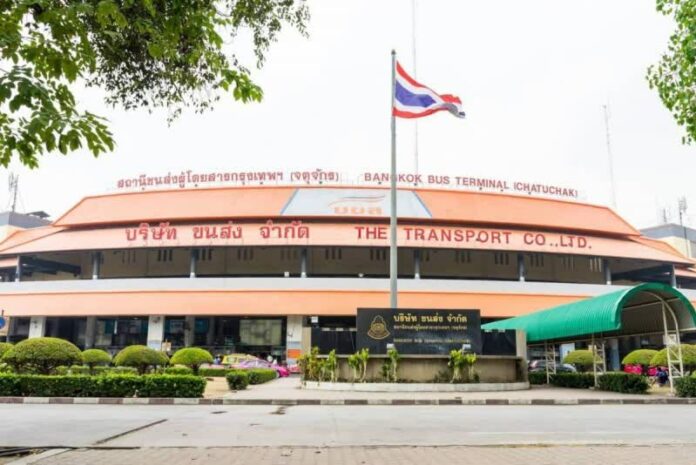 PRESS RELEASE:
BANGKOK (NNT) – To facilitate the expected surge in travelers during the extended holidays this weekend, Transport Co., Ltd. is ramping up its safety measures and services across employee operations, bus fleets, and transport terminals.
In anticipation of the high volume of passengers and tourists during the Nawamin Maharaja Day from October 13th to 15th, and King Chulalongkorn Memorial Day from October 21st to 23rd, Transport Co., Ltd. has directed relevant units to ensure swift and secure service delivery.
The company has emphasized increased security checks at the entrance gates and in surrounding areas of transport terminals, especially the Bangkok Bus Terminal in Chatuchak (จตุจักร) district. Passengers are urged to plan their trips in advance and allow for extra travel time to avoid potential traffic congestion during peak hours.
Tickets for Transport Co., Ltd. are available at ticket counters and authorized agents nationwide.
Moreover, State Welfare cardholders can avail of these services. For additional information, Transport Co., Ltd.'s 24-hour Call Center can be reached at 1490.
The preceding is a press release from the Thai Government PR Department.