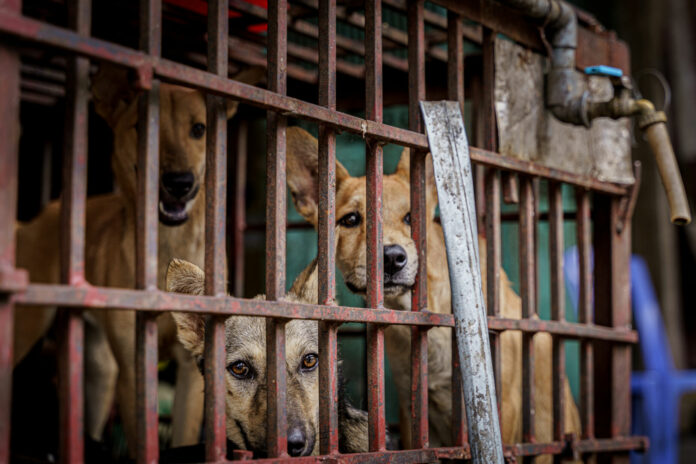 PRESS RELEASE:
Leaders of the traditional medicine community in Vietnam have denounced the use of dog and cat meat for medicinal purposes, marking a turning point for animal welfare in the country.
At a workshop organised by the Professional Department of Vietnam Oriental Traditional Medicine Association (VOTMA), animal welfare organisation Soi Dog Foundation International and social behaviour change agency Intelligentmedia in Hanoi on September 28, practitioners unanimously agreed that dogs and cats should not be used for the purposes of medicine and that a legal framework must be put in place to protect them.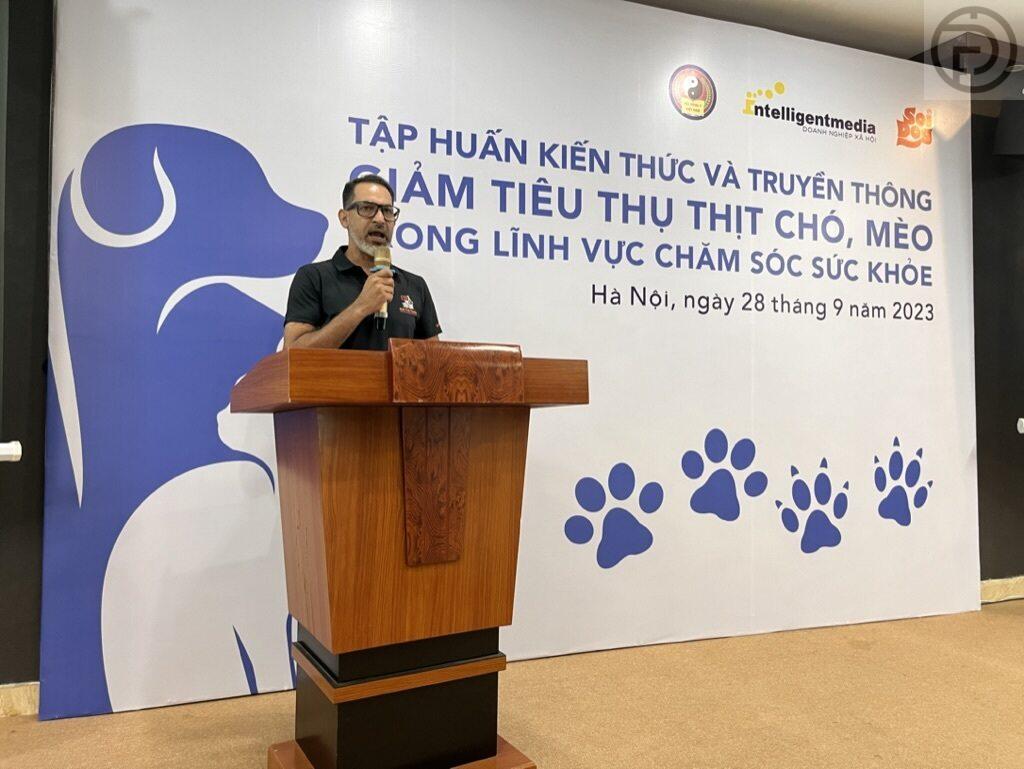 Dog and cat meat, bones and other body parts have been claimed by traditional medicine practitioners to cure everything from asthma to musculoskeletal disorders for generations. However, these claims have proved to be unfounded and based upon unscientific assumptions and superstitions.
"Dog and cat meat is not a cure for bone and joint-related diseases, and there is no scientific evidence on the functionality of dog meat to enhance male sexual performance or cat bone marrow for better bone and muscle systems," said Chairman of the Vietnam Intensive Traditional Medicine Club Ngo Van Duong.
"I never prescribe or recommend my patients to eat dog and cat meat as health supplements. In today's modern world, there are a wide range of safe, nature-based and effective traditional medicine ingredients and rich food alternatives accessible to everyone," he added.
Far from aiding human health, the unregulated trade of dogs and cats has been shown to put consumers at risk of parasitic diseases such as trichinellosis, bacterial infections such as cholera and the deadly rabies virus.
"In order for Vietnam to achieve its goal of eliminating rabies by 2030, it is imperative that we end the trade and consumption of dog and cat meat," said Soi Dog Foundation's Director of International Advocacy Rahul Sehgal during the workshop.
"All sectors in society should have a zero-tolerance attitude towards this cruelty; such strong social rejection will not only encourage the government to implement stronger measures, it will also influence the behaviour of traders and consumers."
The workshop closed with a pledge by VOTMA to refrain from using dog and cat meat in their practices and to educate their peers and patients that there is no scientific evidence of its claimed medicinal qualities. Attendees also called for the introduction of robust laws to end the dog and cat meat trade, which currently exists in a legal grey area in Vietnam.
Soi Dog Foundation has long fought for an end to the trade, which claims the lives of an estimated five million dogs and one million cats in Vietnam every year. In July, the foundation participated in a roundtable discussion with the National Assembly – Vietnam's most powerful legislative body – to discuss a roadmap for ending the trade, starting with the capital Hanoi. It was the first time in Vietnam's history that the trade and consumption of dogs and cats had been deliberated upon at this level of government.
"The partnership with the National Assembly marked a critical milestone in raising the profile of the issue to the top of government so that laws and regulations to control the dog and cat meat trade can be further improved and enforced," said Rahul.
"We are committed to supporting… a multi-faceted approach which includes education, legislation, promoting alternatives, cultural change and collaboration leading to a zero-tolerance attitude towards dog and cat meat consumption."
The preceding is a press release published with full permission and authorization by the organization(s) listed in the PR material and TPN media. The statements, thoughts, and opinions of the organization involved in the press release are entirely their own and may not necessarily represent those of TPN media and its staff.