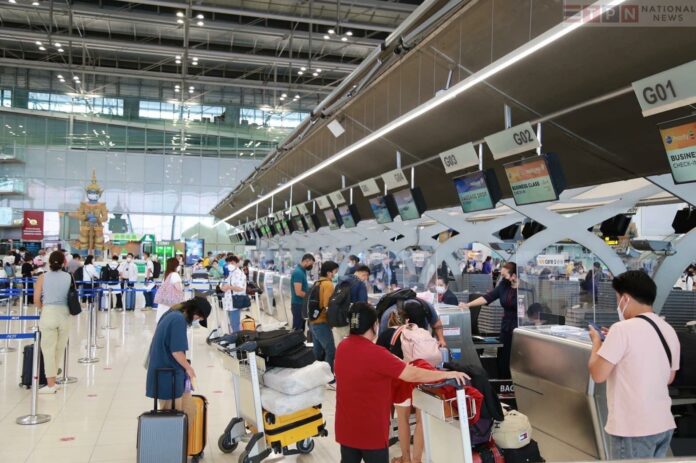 Thailand –
The Minister of Tourism and Sports in Thailand recently revealed that the number of foreign tourists has decreased after the mall shooting in Bangkok and the war in Israel.
Ms. Sudawan Wangsupakitkosol, Thailand's Minister of Tourism and Sports, told Thai media, "The number of tourists has decreased from last week, especially Chinese which saw only 75,093 tourists arriving. We have determined this is because some Chinese went traveling before their Golden Week, a major holiday, to avoid crowds. Additionally, some Chinese are still worried about the Siam Paragon shooting."
In a critical incident at Bangkok's Siam Paragon Mall, police have arrested a 14-year-old Thai boy suspected of a shooting that resulted in two fatalities and left at least five others injured.
"The long holidays for Chinese have ended and another school semester in Asia, East Asia, and Oceania has started. As a result, the total number of foreign tourists visiting Thailand last week was at 497,966 which was 54,453 less than the prior week or about a 9.86 percent decrease. (From the latest update on October 8th)," Ms. Sudawan explained.
"The top five foreign visitors are Malaysian, Chinese, Indians, South Koreans, and Laotians. Laotians have decreased 1.16 percent, Chinese, South Korean, Malaysian and Indians have decreased in order 29.47 percent, 26.77 percent, 20.43 percent and 8.22 percent. Tourists from East Asia and Oceania are expected to be continually decreasing in the next few weeks as they are worried about the war in Israel and potential impact on flights," Ms. Sudawan added.
The Thai foreign ministry reported on Monday, October 9th, that at least 12 Thai people working in Israel have been killed during Hamas's military attack, while eight have been injured (two critically), and 11 have been taken hostage.
Meanwhile, the Thai tourism authority and Thailand tourism groups are urging the Thai government to introduce a visa waiver for Indian nationals to allow them to travel to Thailand more freely like Chinese nationals.
This article originally appeared on our sister website TPN National.