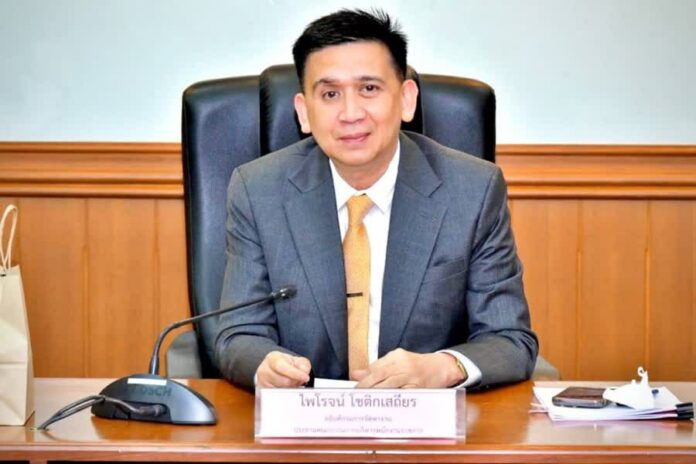 PRESS RELEASE:
BANGKOK (NNT) – The Ministry of Labor has held a meeting to monitor the situation and provide assistance to Thai workers in Israel.
Piroj Chotikasatien, Permanent Secretary for Labor, disclosed that the identities of the workers who have sadly perished during the attacks by Hamas and their employers are still unknown.
For those injured or deceased, workers who are registered and have traveled legally based on the Memorandum of Understanding between the Thai and Israeli governments will receive compensation from Israel.
In Thailand, workers returning due to the conflict will be compensated through the foreign employment support fund. Plans are also underway for the Department of Employment to propose an increase in compensation rates. This aims to provide more significant assistance to affected workers. Furthermore, assistance centers have been established in every province nationwide to coordinate with families and relatives of the affected workers. They can also contact the local labor office or call the hotline 1694, available 24/7.
On October 12th, the first wave of 15 Thais are expected to return to Thailand. Further repatriation flights are scheduled for Sunday, October 15th, bringing approximately 140 Thai nationals back, followed by another flight on October 18th to repatriate around 80 more. Additional evacuation flights are on standby, pending further evaluation of the on-ground situation.
Some Thai workers have yet to express their desire to return, citing concerns over the potential inability to re-enter Israel for work due to high travel costs. Some have even incurred debts to finance their initial trip. Concerning these cases, the Ministry of Labor will negotiate with the Israeli authorities to waive the travel expenses for workers returning after fleeing the conflict.
The preceding is a press release from the Thai Government PR Department.