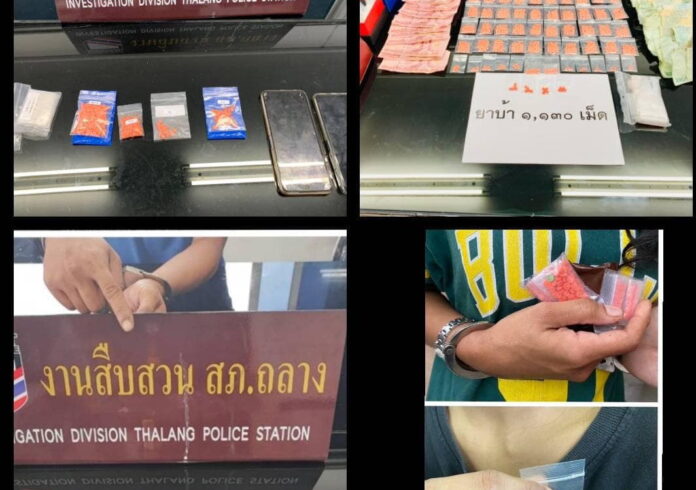 Phuket –
Phuket police seized in total 1,540 methamphetamine pills from a total of five suspects in a seven day crime crackdown.
The Phuket Provincial Police told the Phuket Express that in the last week from October 1st to October 7th they arrested in total five drug suspects with a total of 1,540 methamphetamine pills, 2.4 grams of crystal methamphetamine, and 0.1 grams of heroin.
Three people were also arrested at the Phuket Checkpoint in the Tha Chatchai sub-district due to guns found in their possession at the checkpoint. The names of the arrested suspects, however, were not released by Phuket Provincial Police.