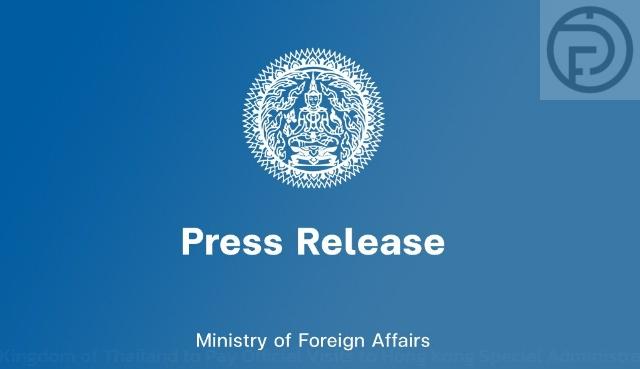 PRESS RELEASE:
Following the unfortunate incident involving the deployment of unmanned combat aircraft and rockets from the Gaza Strip to attack Israel on 7 October 2023, the Royal Thai Government wishes to express our deepest condolences to the Government and people of Israel on the unfortunate loss of lives and injuries from this inhumane and indiscriminate act.
The Thai Government is deeply concerned with the safety of Thai nationals working in Israel who have been affected by such violent incidents.
Thailand calls upon all parties involved to refrain from any actions that would further escalate tensions and joins the international community in condemning any use of violence and indiscriminate attacks. We hope that the situation in Israel will soon return to normalcy.
Ministry of Foreign Affairs, Kingdom of Thailand