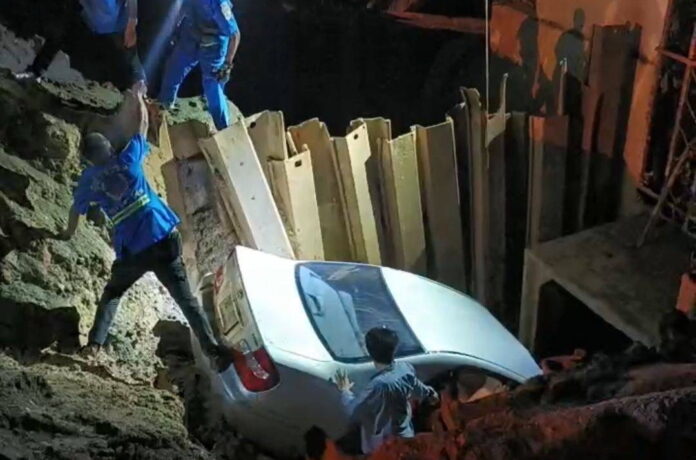 Rassada –
Three people have survived after their sedan plunged into a huge road construction pit in Rassada, Mueang Phuket.
Emergency responders were notified of the accident at 10:00 P.M. on Thursday (October 5th) on the Yaowarad Road near the intersection at Tesco Lotus Samkong.
They and the Phuket Express arrived at the scene to find the sedan in the construction pit of an under construction flood prevention project. Three people inside the sedan sustained only minor injuries. They said they had just started to work in Phuket and are from other provinces. As a result, the unidentified driver was not familiar with the road.
Rescue teams helped recover the mostly uninjured but shaken occupants and would work with recovery teams to remove the vehicle from the pit.