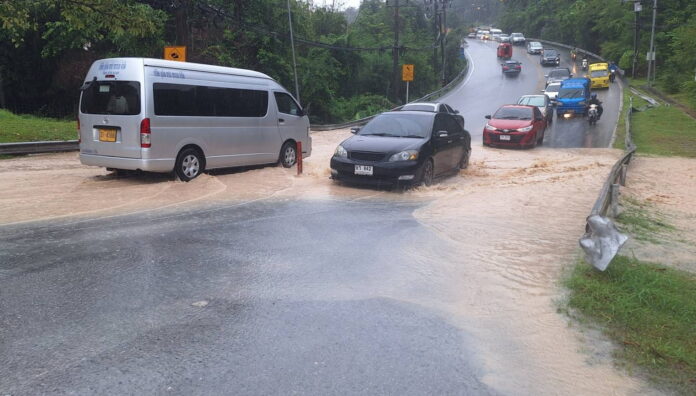 Thailand –
The Thai Meteorological Department (TMD) has warned of heavy rain in 40 provinces especially in central Thailand including Bangkok.
A central monsoon currently lies across the lower north, central Thailand, and the lower northeast while low pressure covers the central part of Thailand.
Meanwhile, a southwest monsoon covers the Andaman Sea and the Gulf of Thailand. This has caused isolated heavy rains and very heavy rains are possible in the central parts of this area.
People should beware of flash floods especially along foothills near waterways and basin areas.
Transportation must be taken with more caution in storm areas when passing large trees and billboards due to strong winds. Waves in the Andaman Sea are up to two meters currently and more than two meters high in thunderstorm areas. Boats should proceed with caution and should keep away from thunderstorm areas.
Meanwhile, the Typhoon 'Koinu' in the Pacific Ocean is moving past the southeast of China from the 6th – October 8th, 2023. Luckily, the storm has no direct effect on Thailand's weather.
The original version of this article appeared on our sister website, The TPN National News, owned by our parent company TPN media.