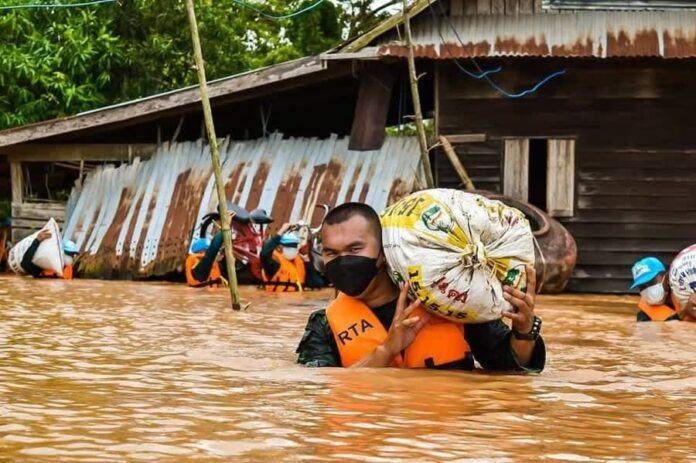 PRESS RELEASE:
BANGKOK (NNT) – A recent policy announcement from the Ministry of Defense emphasizes the need for military units to prepare flood response plans to assist civilians. This came after a Defense Council meeting, which outlined the annual budget policy under the Defense Ministry's jurisdiction, aiming to streamline administration and ensure the ministry operates smoothly.
An important focus of the policy includes addressing the flood situation. The ministry directed all military units to have plans in place to combat potential flooding. Immediate actions such as evacuating citizens, deploying field kitchens, providing relief supplies and vehicles, and post-flood recovery efforts have been underscored.
The defense policy is bifurcated into general and specific segments. The general policy aligns with related laws, national strategies, and government policies to deliver tangible results in national security, ministry management, and military development. The specific policy pushes for rapid modernization of the military, emphasizing its pivotal role in 21st-century state security and as a reliable entity for the public.
Central to the defense policy are eight primary areas of focus. These include transitioning towards a voluntary military draft system while ensuring optimal conscription numbers; updating the military structure for agility and modern requirements. Other areas are recalibrating agency structures under the Defense Ministry and modernizing the military training curriculum.
The Defense Minister urges all units to adopt this framework, fostering a unified approach to their missions.
The preceding is a press release from the Thai Government PR Department.