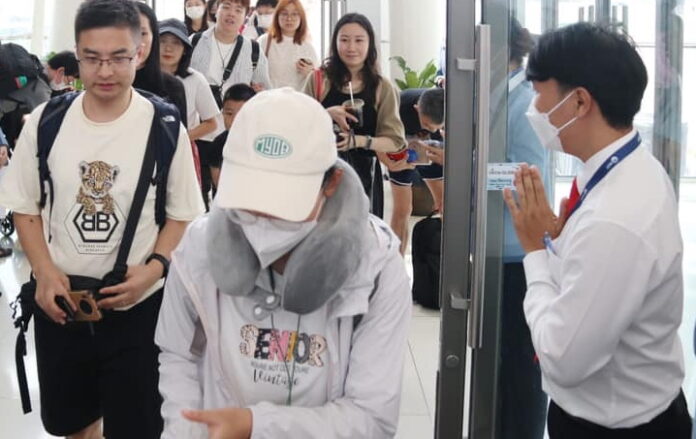 Phuket –
More Chinese tourists are coming to Phuket during the 'Golden Week' of the Chinese National Day.
The Director of the Phuket International Airport, Mr. Wanchai Tanod, told the Phuket Express that on Monday (October 2nd), he and airport staff welcomed 106 passengers from a direct Air China flight at the international terminal. More Chinese tourists are visiting Phuket on the Chinese National Day during what is called the 'Golden Week'.
Related articles:
The Thai government's free-visa policy for Chinese and Kazakhstani tourists has been endorsed in the Royal Gazette and published on Tuesday, September 19th.
Phuket welcomes tourists from China into the Thailand visa exemption program.
Mr. Sittiwat Chewaratanaporn, President of the Association of Thai Travel Agents (ATTA), stated that although there is an initial visa exemption, the booking of tours to Thailand did not increase further, due to tour operations that had previously been booked before the visa exemption.