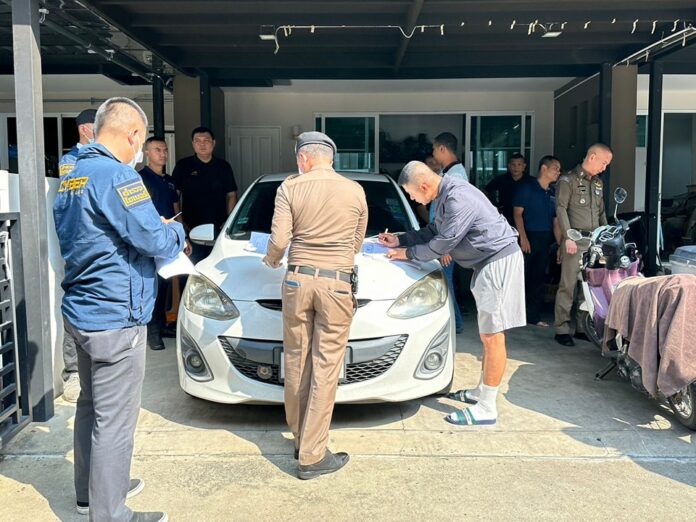 Here is a look at the top NATIONAL Thailand stories, chosen by our Pattaya News/TPN National team, from the last week, Monday, September 25th, 2023, to Sunday, October 1st, 2023.
They are not in any particular level of importance but are listed in the order of date of publication.
Let's get started and see what the top stories were!
On September 25th, 2023, Pol. Lt. Gen. Voravat Watnakhonbancha, Commissioner of the Cyber Crime Investigation Bureau (CCIB), made a revelation following the search of the residence of Deputy National Police Chief Pol. Gen. Surachate Hakparn.
Thai Prime Minister Mr. Srettha Thavisin appointed an independent investigation committee on Pol. Gen. Surachate, also known as "Big Joke", Hakparn's house search by other police.
Deputy National Police Chief Pol Gen Surachate "Big Joke" Hakparn lodged a complaint with the Criminal Court on Tuesday, September 26th, seeking justice regarding the police search of his residences.
As of now, no evidence finding Hakparn connected to illegal activities has been found. Hakparn is now pushing for a further investigation of why the raid happened and if it was politically motivated against him or to damage his reputation.
2. The Prime Minister of Thailand, Srettha Thavisin, welcomed the inaugural Chinese flight under the visa waiver initiative on Monday morning, September 25th.
Mr. Sittiwat Chewaratanaporn, President of the Association of Thai Travel Agents (ATTA), stated that although there is an initial visa exemption, the booking of tours to Thailand did not increase further, due to tour operations that had previously been booked before the visa exemption.
On September 30th, 2023, Mr. Thanakorn Wangboonkongchana, Deputy leader of the United Thai Nation Party, stated that the number of foreign tourists visiting Thailand from January 1st to September 24th, 2023 was significant.
Chinese tourist visitors in particular are up from about 5,000 a day to about 18,000 as of today, reported Thai media.
3. On September 25th, 2023, Panipak Wongpattanakit, a Thai Taekwondo star, dramatically won the final round against Chinese opponent Guo Qing, with scores of 2-1: 7-6, 1-2, 12-9 at the Hangzhou Asian Games in China.
Thailand secured its second gold medal in Taekwondo with a ferocious victory from Mr. Banlung Tubtimdang, a Taekwondo rising star known as "Yu," at the Hangzhou Asian Games.
Congratulations to all the medal winners at the Asian Games!
4. Police General Torsak Sukvimol has officially been appointed as the 14th Commissioner-General of the Royal Thai Police.
Police General Torsak was one of four candidates which included the Deputy Commissioner General Police General Surachate Hakparn. However General Surachate did not join in the meeting and took personal leave.
5. Heavy rains caused an express train to derail from a flash flood on the way to Kaeng Luang-Ban Pin station, Phrae province. A few passengers suffered minor injuries and many trains were suspended.
As a result of the incident, several train services have been temporarily suspended in the Phrae area.
That's all for this week, as always thanks for your support!
The original version of this article appeared on our sister website, The TPN National News, owned by our parent company TPN media.