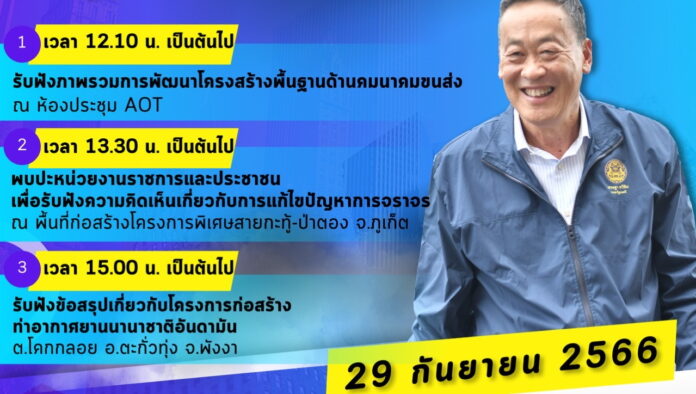 Phuket –
The Thai Prime Srettha Thavisin is scheduled to visit Phuket on Friday (September 29th).
Our previous story:
Thailand's Prime Minister will visit Phuket again this month to mainly follow up on transportation projects.
Now for the update:
From 12:10 P.M. onward, he will be joining a meeting to discuss various issues on the island. He will have just returned from a trip, his first as PM, to Cambodia.