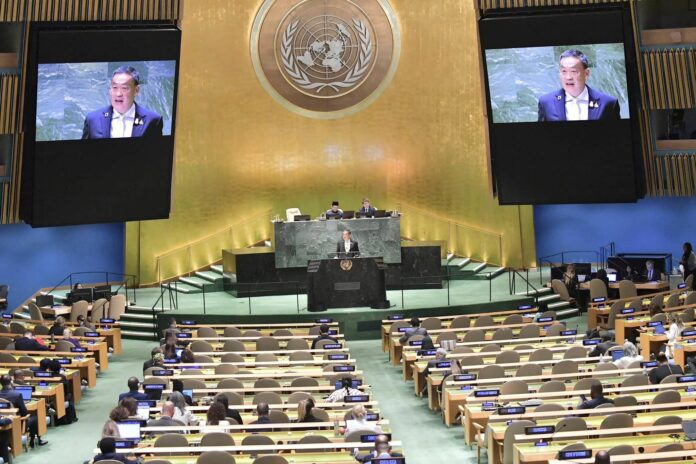 Here is a look at the top NATIONAL Thailand stories, chosen by our Pattaya News/TPN National team, from the last week, Monday, September 18th, 2023, to Sunday, September 24th, 2023.
They are not in any particular level of importance but are listed in the order of date of publication.
Let's get started and see what the top stories were!
2. The Thai government's free-visa policy for Chinese and Kazakhstani tourists has been endorsed in the Royal Gazette and published on Tuesday, September 19th.
The tourists from the mentioned countries will be exempted from visa applications and are allowed to stay within the kingdom of Thailand for a period not exceeding thirty days, as a special case.
3. Thai law enforcement on September 20th, 2023, extended operations to seize assets of the owners of what Thai police called an infamous sex-trade website "Absolute-Angels-Bangkok.com.
The website had ranked number one on Google and was recently shut down by authorities.
4. Prime Minister Srettha Thavisin announced his ambition to put an end to the recreational use of marijuana within Thailand in six months, promising law amendments and stricter restrictions on the sale of the plant to ensure it is used solely for medical purposes.
Srettha highlighted to the US-based media: "Marijuana laws need to be rewritten to allow for medical use exclusively. The plant must not be used for recreational purposes."
5. Chaitawat Tulathon, 44, has been voted as the new Move Forward Party leader after the charismatic and popular, but plagued with controversy and legal challenges, Pita has resigned from his position.
Pita, meanwhile, will become an advisor to the Move Forward Party while he continues to fight legal challenges of alleged media shareholding that disqualified him for the position of Prime Minister.
6. Some Thai law experts came out to say that disclosing the personal health conditions of a former Prime Minister, Thaksin Shinawatra, could constitute a violation of the National Health Security Act.
Activists in Thailand continue to state it's not about privacy in this case but rather for equality and fairness that the information should be revealed.
That's all for this week, as always thanks for your support!
The original version of this article appeared on our sister website, The TPN National News, owned by our parent company TPN media.