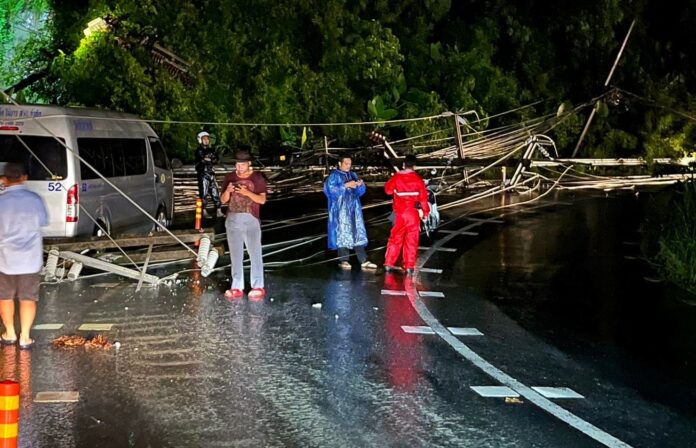 Karon-
Six power poles were knocked down during heavy rain in Karon and a foreign motorbike rider and a minivan driver have narrowly escaped major injuries.
Our previous story:
Heavy rain in Patong has caused major flooding.
Our Update:
On Friday night (September 22nd) heavy rain caused a landslide along the Karon -Patong Road in Karon. Six power poles were brought down and blocked the road.
A minivan driver and a motorbike rider who were driving during the time of the incident suffered damage to their vehicles but narrowly avoided personal injury.
At 1:00 A.M. on Saturday (September 23rd), the six power poles were removed from the road before traffic was reopened again. The nearby area suffered an extended electricity outage during the work.