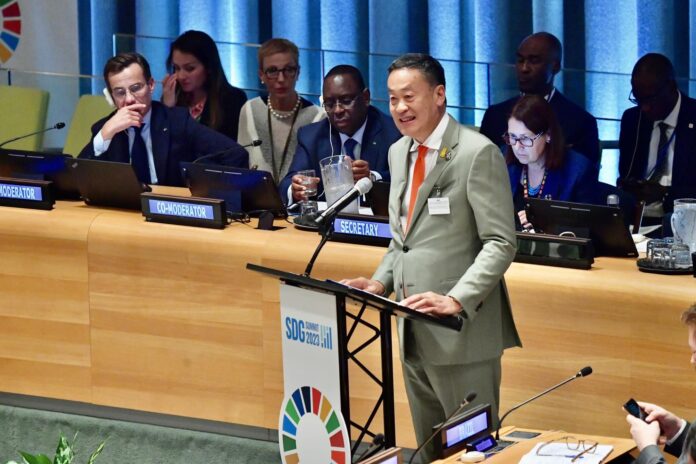 US-
Thai Prime Minister Srettha Thavisin, along with the Minister of Finance and other government officials, arrived at JFK International Airport in New York on September 19th. They are attending the 78th UN General Assembly, which is taking place from September 18th to the 24th.
The main goal of Prime Minister Srettha's mission is to enhance international cooperation among national leaders and influential figures in bilateral and multilateral frameworks. The welcoming remarks will focus on the theme "Fostering Partnership for Our Common Future : Enhancing Multi-Stakeholder Partnerships to Accelerate the SDGs in ASEAN." A Climate Ambition Summit will be co-hosted by Thailand, the Economic Commission, and UNESCAP.
During a high-level meeting on Global Development Initiatives (GDI) and Cooperation Outcomes, Thailand will highlight its efforts in cooperating to address an international environmental crisis and climate change.
Additionally, there will be discussions on Thai policies that support international trade and investment, as well as efforts to build confidence in multinational companies.
The original version of this article appeared on our sister website, The TPN National News, owned by our parent company TPN media.