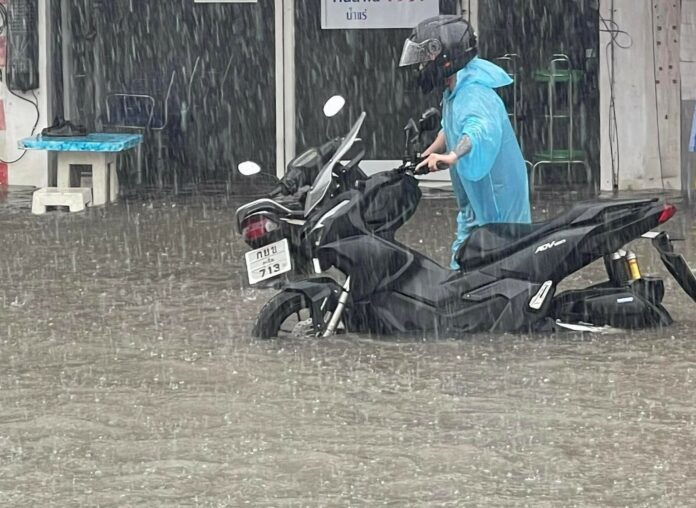 National – The Meteorological Department of Thailand announced a chance of 70-80% for heavy rains for the next 24 hours that affect north, east, and central Thailand, including Bangkok, and metropolitan areas. Continuous rains may result in flash floods in some areas.
On September 18th, the Meteorological Department of Thailand predicted the weather for
the next 24-hour period in that a moderate monsoon trough is crossing over north and upper northeast
Thailand approaching with low pressure into the coast of upper Vietnam. Another moderate southwest monsoon is crossing over the Andaman Sea, lower north, central, east, south, and the Gulf of Thailand. This may result in downpours in some parts of north, northeast, central, and east Thailand.
Citizens living in the affected area should be cautious of flash floods, especially mountain slope riversides and lowland areas. People traveling during thunderstorms should be vigilant.
Winds and rains will cause 1-2 meter high waves in the upper Andaman Sea from Ranong province upward, and more than 2 meters or more in height during thunderstorms. For the
lower Andaman Sea from Phang Nga province downward and the Gulf of Thailand may have 1 meter waves, and 1-2 meters waves during the thunderstorm. Sailing during thunderstorms on small vessels is prohibited.
The original version of this article appeared on our sister website, The Pattaya News, owned by our parent company TPN media.