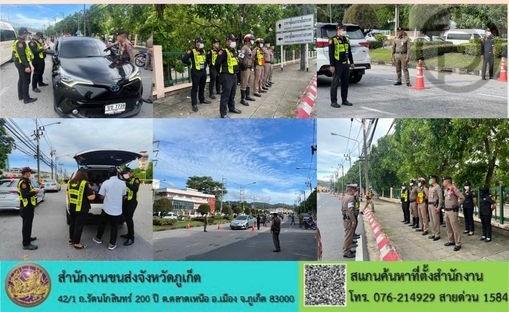 Phuket –
Legal action is being taken against four illegal taxi drivers in Phuket.
The Phuket Land Transport Office (PLTO) reported that this week that relevant officials set up a checkpoint near the Phuket International Airport in the Sakoo sub-district, Thalang.
Four taxi drivers were found using personal vehicles to transfer tourists as illegal taxis (Black Plates). The offending taxi drivers will be fined and their driving licenses will be considered for 90 days of suspension.
The Phuket Express notes that 'Black Plates' is a term commonly used by the PLTO for a normal personal vehicle (with a white license plate, ironically) but instead were found to be used to transfer passengers as an illegal taxi.